Hodgson stands the test of time
By Tom Harrison, The Province March 3, 2011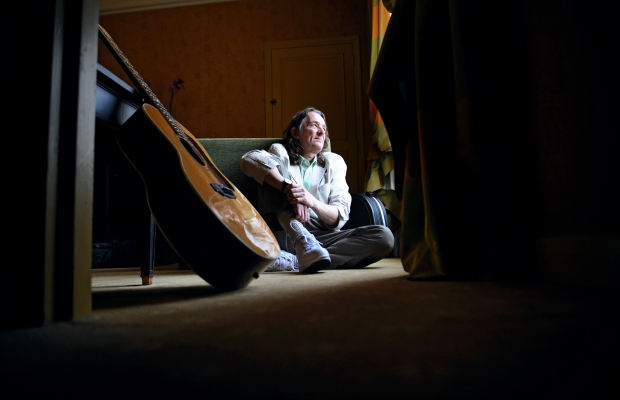 'I write for God. For me, that's a fire that will never go out. The songs start out as my little prayers,' says former Supertramp frontman Roger Hodgson.
Photograph by: Franck Fife, AFP
IN CONCERT: Roger Hodgson
Where: River Rock Casino Resort, 8811 River Rd., Richmond; Red Robinson Show Theatre, Boulevard Casino, 2080 United Blvd., Coquitlam
When: Thursday (River Rock), Friday (Red Robinson)
Tickets: $74.75-$90.75 at Ticketmaster
----------
Roger Hodgson has been renewed.

It's not that he's been dormant since he left Supertramp in 1983 as there have been three solo albums, plenty of diverse sidetrips, including being a mentor on Canadian Idol, a popular DVD and there is a double CD coming, Classics Live.

It's that there is a different appreciation of him these past five years.

It started with that DVD, Take The Long Way Home. Filmed in Montreal and released in 2006, it featured Hodgson basically solo at the keyboard or guitar reprising Supertramp hits such as "Give a Little Bit," "The Logical Song" and the title track. It functioned as both a souvenir of a Hodgson show and as an ambassador for anyone who was wondering what he was doing now.

"It had a special spirit to it," Hodgson figures. "People loved it, especially children. They watch it over and over. It's got me a new horde of fans, people who never knew me before."

Around the same time, Goo Goo Dolls had a huge hit with his "Give a Little Bit," the Rick Davies-led version of Supertramp revived itself, and Hodgson toured either as a duo, with a band or backed by a symphony orchestra. All three incarnations are represented on Classics Live.

"The main reason I've done this is that I'm singing them (the hits) so much better now," he explains. "I never get tired of my songs. For some reason, they've stood the test of time. They've stood the test of time for me; they've stood the test of time for the audience. They came from a pure place."

It's a place Hodgson goes to as often as possible. It's a place where, ideally, he loses himself and the songs seem to write themselves. He has amassed 60 unrecorded songs and tries to do a few at each of his shows. From Supertramp to the present, though, his inspiration is unchanged.

"I write for God," Hodgson says flatly. "For me, that's a fire that will never go out. The songs start out as my little prayers.

"I wouldn't call myself a spiritual person," he demurs, confessing that he likes his material wealth and creature comforts. "We're all spiritual persons."

He is less enthusiastic about Rick Davies' current 40th anniversary Supertramp tour. In Supertramp, Hodgson and Davies were the leaders and main songwriters, Hodgson writing eight of the 10 Supertramp hits. When Hodgson left, Davies kept the Supertramp name but was prevented from performing the Hodgson songs. On this tour, for which Hodgson has volunteered to appear on a few dates to no avail, the Davies Supertramp is airing Hodgson songs but not telling people there is no Hodgson.

"There are a lot of disappointed fans," he says unhappily. On his own, though, "[he wants] to make people happy, bring them joy through my performances."

© Copyright (c) The Province

Read more: The Province: Hodgson stands the test of time