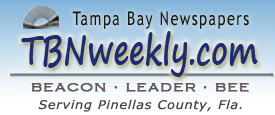 Hodgson show ends Symphony Series
The voice of Supertramp plays songs written on his 'life journey'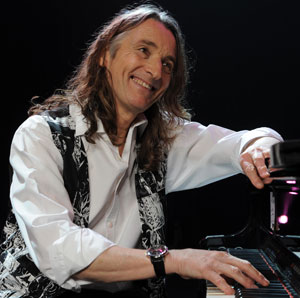 CLEARWATER – As the final installment of the Rock Symphony Series, Supertramp's Roger Hodgson performs Friday, March 22, 8 p.m., at Ruth Eckerd Hall, 1111 McMullen Booth Road.

Tickets start at $49. For information about or to purchase tickets for upcoming performances, call 791-7400 or visit www.rutheckerdhall.com.

Hodgson is back on a worldwide tour that is selling out everywhere and his signature voice is stronger than ever. For the first time in the United States, Hodgson will perform with a rock symphony orchestra when he performs at Ruth Eckerd Hall.

The gifted composer, lyricist and legendary voice of Supertramp – which he co-founded – Hodgson is known for setting beautiful, introspective lyrics to upbeat melodies. "Breakfast in America," "Give a Little Bit," "The Logical Song," "Take the Long Way Home" and "Dreamer" are among his hits.

According to the biography on his website, Hodgson was born in Portsmouth, England, and spent much of his childhood at boarding school where his guitar became his best friend. He began writing songs at the age of 12, eventually adding piano, bass, drums and even cello to his musical accomplishments.

After a short stint as guitarist for People Like Us, in 1969, Hodgson recorded his first studio single, "Mr. Boyd," with a session band – Argosy – including pianist Reg Dwight – who later became known as Elton John.

After the members of Argosy went their separate ways, Hodgson responded to an advertisement placed by Rick Davies. Davies was seeking a guitarist for the progressive rock band Supertramp. That spot ultimately went to Richard Palmer, and Hodgson agreed to join the band as bassist.

With nucleus of Supertramp in place, Davies and Hodgson's early collaborations attracted the attention of A&M Records and their first album "Supertramp" was released in 1970. From their second album "Indelibly Stamped" forward, Hodgson and Davies began writing separately. However, like Lennon/McCartney, they maintained a joint writers credit throughout their Supertramp career.

In 1974, Supertramp released "Crime of the Century," featuring Hodgson's song "Dreamer." The song became their first hit and driving the album to the top of the charts.

For the next nine years, Supertramp recorded four studio albums and hit the road for many tours. The album "Breakfast in America" boasted three of Hodgson's best-known songs: "The Logical Song," "Take the Long Way Home" and "Breakfast in America."

In 1983, Hodgson parted company with Supertramp following the release of "Famous Last Words," the band's eighth album, and the stadium tour that ensued. He built a state-of-the-art recording studio at home where he could continue to create music and be with his children as they grew up. His first solo album, "In the Eye of the Storm," was released in 1984 and became an international hit, selling more than 2 million copies.

In 1987, the same week that Hodgson's second album "Hai, Hai" was released, the musician took a bad fall and shattered both of his wrists. Though doctors told him he would never play music again, Hodgson proved them wrong. Still, a period of self-healing and physical therapy followed.

Hodgson continues to compose music and write lyrics. At last count, he has more than 60 unreleased songs.

"I do realize I have written some wonderful songs and have an ability for writing great melodies, but I think the reason these songs have stood the test of time so well is because they came from a very pure place and were not contrived," Hodgson said in a statement provided by Harmonic Management. "I never sat down to try and write a hit song. Music was where I went to be alone to express my deepest emotions, my deepest longing, my deepest pain and joy and questions. And I think that is why my songs have endured so well over time."

Hodgson is considered the musical driving force behind Supertramp.

"Supertramp was my dream and passion for 14 years," Hodgson said. "When people hear my songs they think of Supertramp because my songs were most of the hits that people love, and they are still played on the radio around the world today."

When Hodgson left the group in 1983, he said he was following his heart. He felt he needed to make "home, family and spiritual life" his priority.

"I wanted to be with my children as they grew up," Hodgson said. "I'd given 14 years of my life to Supertramp and at that point I chose to have my primary focus be my family and not my career. I also pretty much left the music industry and took my family to a healthier place to raise my kids – up in the mountains of Northern California. I moved out of Los Angeles and built a home studio so I could continue to create music and although I made a few albums, I never toured behind them."

Those planning on attending Hodgson's concert at Ruth Eckerd Hall can expect to hear many of the hits Hodgson recorded with Supertramp in a new and exciting context.

"This year I am performing with an excellent orchestra," Hodgson said. "You will hear songs that I have written on my life journey. Of course, I'll be performing all the songs people want to hear from my time with Supertramp. You can expect to hear 'The Logical Song,' 'Breakfast in America,' 'Give a Little Bit,' 'Dreamer,' 'School,' 'Take the Long Way Home,' 'It's Raining Again' and 'Fool's Overture,' as well as some of my later material – 'Lovers in the Wind,' 'Only Because of You' and others. I don't play Rick Davies' songs – only the songs that I wrote and composed."

In 2005 – 35 years after writing "Give a Little Bit" – Hodgson received an award for the song being one of the most performed songs from the American Society of Composers, Authors and Publishers. In 2007, he received this award again for a remake of "Breakfast in America."

Hodgson's most recent release, "Classics Live," is a spectacular collection of his live performances recorded on his 2010 world tour. The artist has donated his time and signature song "Give a Little Bit" to help raise funds for tsunami relief, Red Cross, UNICEF, World Vision, Hurricane Katrina efforts and other worthy causes.

For information about Hodgson, visit RogerHodgson.com or Facebook.com/RogerHodgsonOfficial. To view videos of the artist, visit YouTube.com/MrRogerHodgson.
For original article, click here: tbnweekly.com
Back to top