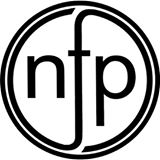 Roger Hodgson lives up to legendary billing
Review by Sophia Smith
Sun, Nov 9th 2014 08:30 pm
On Friday, Roger Hodgson, the legendary Supertramp singer, treated those lucky enough to be in the Seneca Niagara Event Center audience to a spectacular show. I had the pleasure of not only attending this sold-out concert, but also interviewing the uber-talented musician, composer and humanitarian after the show.

At 64, one would expect this seasoned rock 'n' roller to be slowing down a bit, but not Hodgson. He has the demeanor, excitement and stamina of a performer half his age.

He strolled out onto stage wearing his trademark vest and a big grin. He immediately sat at his keyboard and started belting out the crowd-pleaser "Take the Long Way Home." His voice sounded as smooth and sweet as the studio cut. Amazing!

Hodgson graciously welcomed the audience and noted how he has always enjoyed performing in the Buffalo area. Supertramp always had a great outpouring of fans every time they came to Buffalo.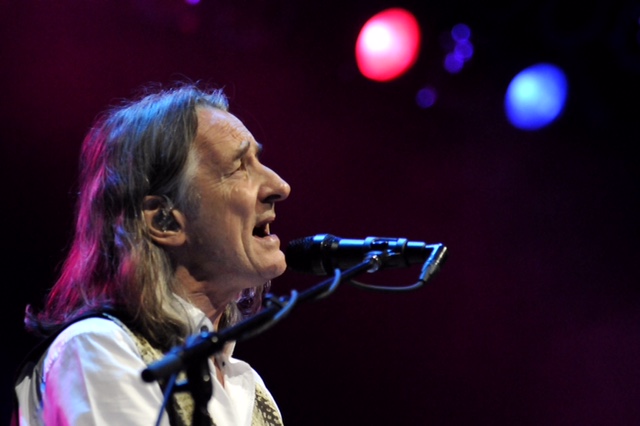 Roger Hodgson in concert at the Seneca Niagara Events Center. (photo by Sophia Smith)

Throughout the show, Hodgson chatted with the crowd and introduced and dedicated some of the songs to audience members who were celebrating a birthday, traveling a long distance (some fans were from Brazil), or were longtime fans. He played all of the Supertramp hits we love, including "School," "Breakfast in America," "The Logical Song" and "Dreamer." Hodgson came out for a smashing encore of "Give a Little Bit" and "It's Raining Again."

In between songs, while he paused to introduce the very talented entourage of musicians comprising his band, Hodgson showed off his humorous side. When he introduced David Carpenter, the bass player, he said, "Someone asked me if he is my son, and I replied, 'No, not that I know of!' "

Then Hodgson introduced his drummer, Bryan Head, whose talents he lauded. His saxophone player of 10 years, Aaron Macdonald, is from London, Ontario. Macdonald said he felt like the "luckiest man alive" to have the opportunity to tour with Hodgson. To the audience's delight, Macdonald also dazzled on harmonica solos in "Take the Long Way Home."

Kevin Adamson is the final member of the band, playing keyboards and lending backing vocals.
Roger Hodgson interview

Sophia Smith - Who was your greatest musical influence on your career?

Roger Hodgson - The Beatles, Steve Winwood and The Kinks.

SS - What is your favorite album you released?

RH - "Crisis? What Crisis?"

SS - If you were not a musician, what do you think you would be doing for a career?

RH - Something with nature or animals.

SS - Did you teach your children to play musical instruments?

RH - My son taught himself; he plays piano, drums and guitar. He has done a couple of tours with me.

SS - What is your favorite venue in the world?

RH - Royal Albert Hall in the United Kingdom, and Ravinia in Chicago.

SS - What do you listen to on your iPod?

RH - The Mews and Secret Garden. I like Coldplay.

SS - If you could see any performer throughout history from any era - alive or dead - who would it be?

RH - I never saw Lennon, so John Lennon.

SS - What is your all-time favorite concert you attended as a spectator?

RH - Pink Floyd, "Dark Side of the Moon," in 1972. I saw it from the rafters - the furthest away from the stage!

It truly was a delight to meet and interview Mr. Hodgson! He was extremely down to earth, intelligent, warm and happy to indulge my questions. He even said that if I had interviewed him prior to that evening's show, rather than after, he would have brought me onstage with him. Now that would have been a showstopper!

I played the violin in grade school, and the piano in middle school, but haven't played in ages. Maybe he would have recruited me to play the tambourine or something I could manage?

Hodgson also said he loved my little Chinese take-out handbag - he was intrigued by it and couldn't believe it was actually my evening bag!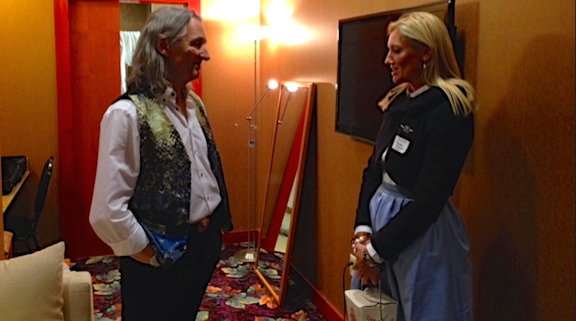 Roger Hodgson with Sophia Smith
Click here for the original article: Roger Hodgson lives up to legendary billing

Back to top