Music legend Roger Hodgson gives fans at Prospera Place a show to remember
Posted by Savannah Bagshaw | November 20, 2016

Former co-frontman and founding member of progressive rock group Supertramp, Roger Hodgson, brought his immense talent and vast musical library to Prospera Place for the show of a lifetime on Sunday evening.

Known for his recognizable tenor vocal stylings, and incredible compositional abilities, Hodgson has been deemed responsible for the distinct melodies that became a crucial trademark for the 1970's supergroup. Needless to say, to be in his presence was a dream come true for fans and had emotions running high for the shows entirety.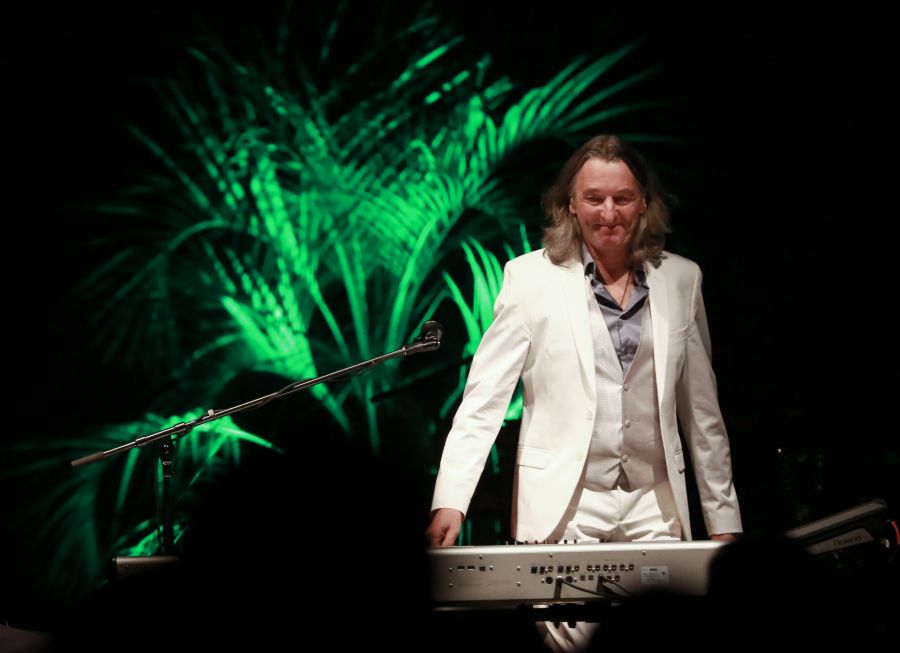 Having been in the industry for nearly five decades, fans were eager to find out which song of the many Hodgson has in his arsenal he would choose for his opener. Murmurs from the crowd filled the arena of each fans guesses. Finally, the space went pitch black and the fans murmurs of wonder were quickly elevated to cheers of sheer excitement.

Ominous synth and amp feedback created a growing ambient sound before the high pitch notes of southern rock harmonica shot out full force into the crowd, ringing tune of the familiar intro to chart topping 1979 hit "Take The Long Way Home," and fans lost their minds.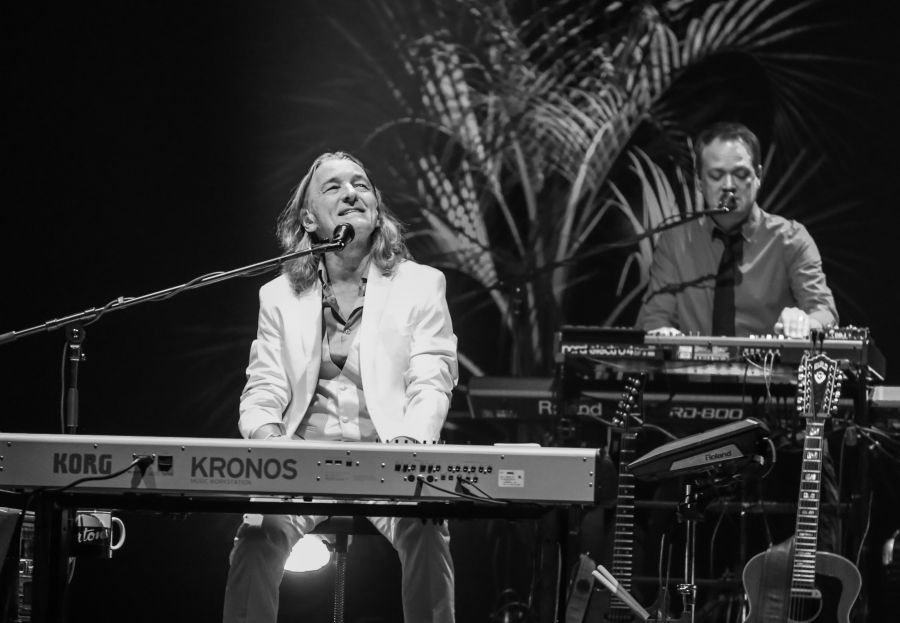 Following the energy-ridden performance, Hodgson joked with fans.

"It seems I took the long way to Kelowna," he said. "I've been waiting to explore this valley for awhile and you are all so blessed to live here".

Not long after his chat with the crowd, Hodgson entranced fans with the psychedelic force of the philosophical jam "School." Swaying in unison, the crowd grooved in perfect harmony to the unique time signatures that make up the early 70's manifesto.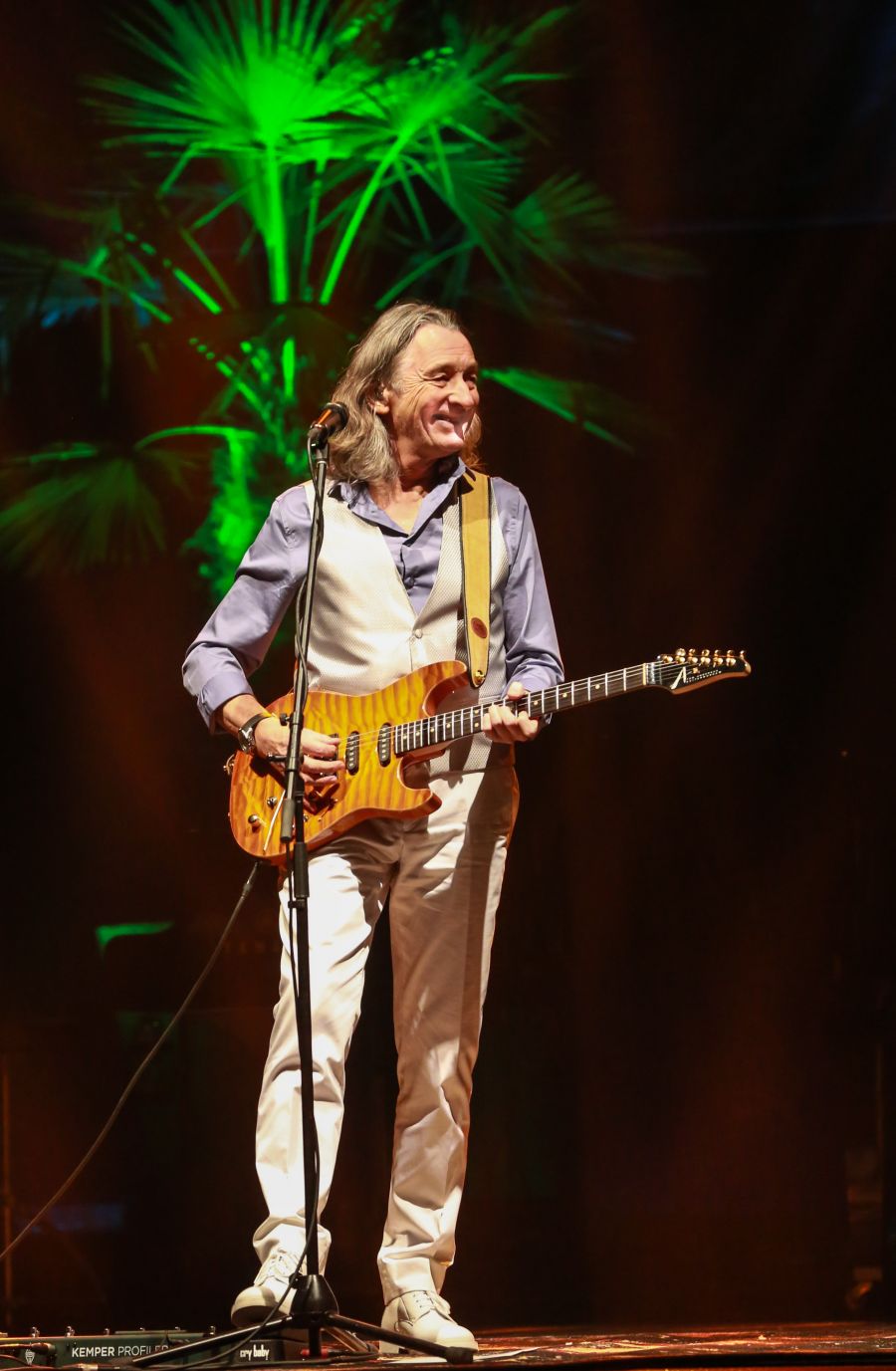 Hodgson then jumped right into yet another beloved hit, "Breakfast in America," the title track from Supertramp's most popular record. Hodgson's band was on point with furious saxophone playing, funky bass riffs and the man himself sounded pitch perfect as he showcased that he more than dabbles at tickling the ivories. You couldn't help but have your jaw hang open in awe at the miraculous musicianship.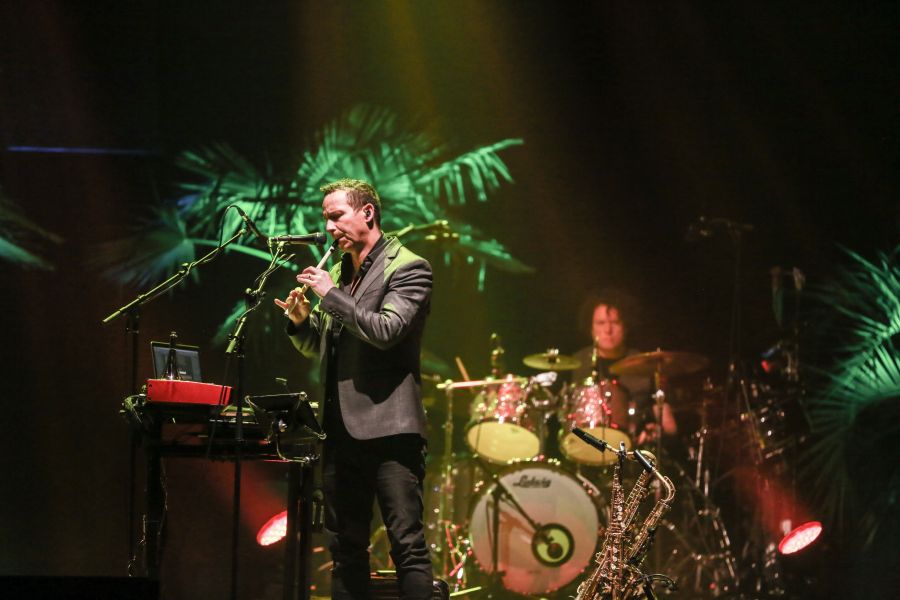 The staging was almost as fantastic as the instrumentation. Equipped with real palm trees and ferociously bright bursts of coloured beams, fans were brought back to the warm glory days of summers passed.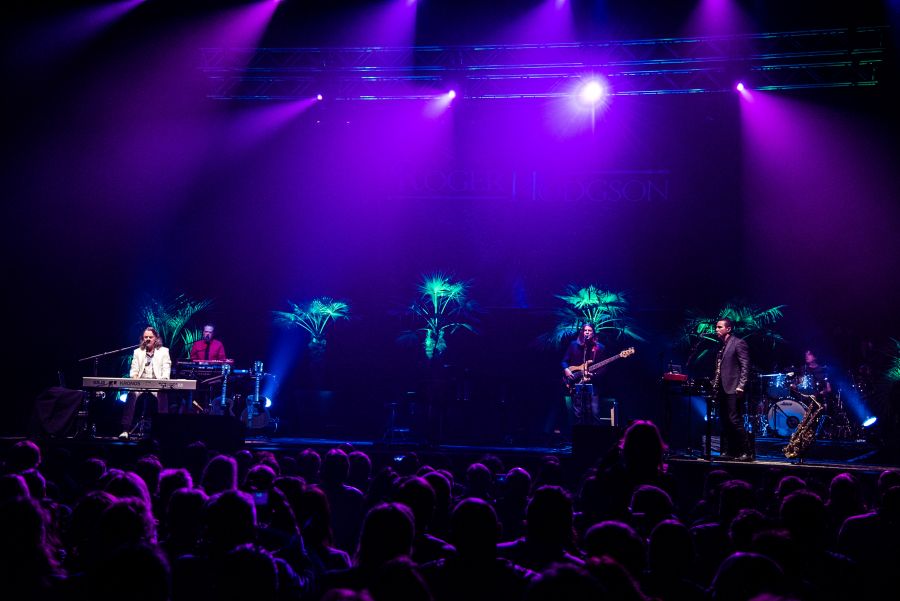 "If you are having some issues right now in your life I hope you have left them at the door," said Hodgson. "I feel so blessed to have had music in my life to express what's inside, It's kind of my refuge" he added as if he knew that his performance was the exact remedy some fans needed and began to play "Along Came Mary" from his millennial born album Open The Door.

A song filled with beautiful harmonies, simple and elegant guitar picking, and a whimsical backtrack, the group gave a performance that had goosebumps spreading and arm hair rising.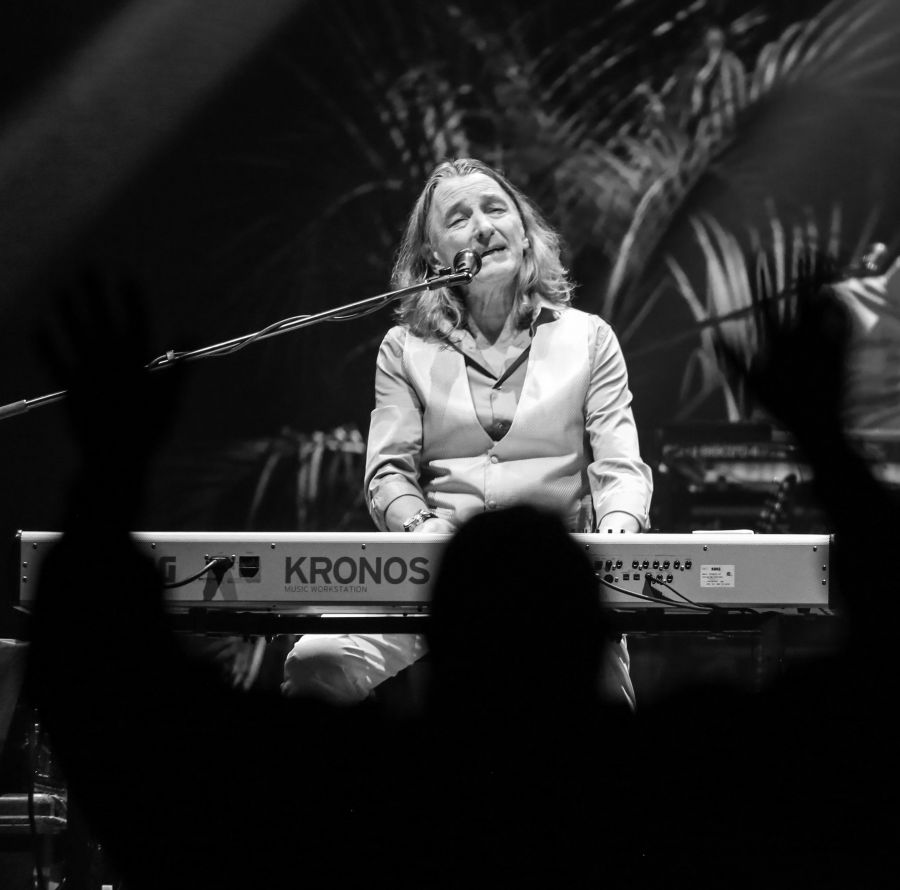 Following the performance, Hodgson played a hilarious parody of the song that paid homage to the many Tim Hortons he has come across on his journey through Canada, making the crowd roar with laughter.

About half way through the show Hodgson and his powerhouse band laid down fan favourite and globally known track "The Logical Song." Immediately, fans were out of their seats dancing across the floor and singing along for the songs entirety.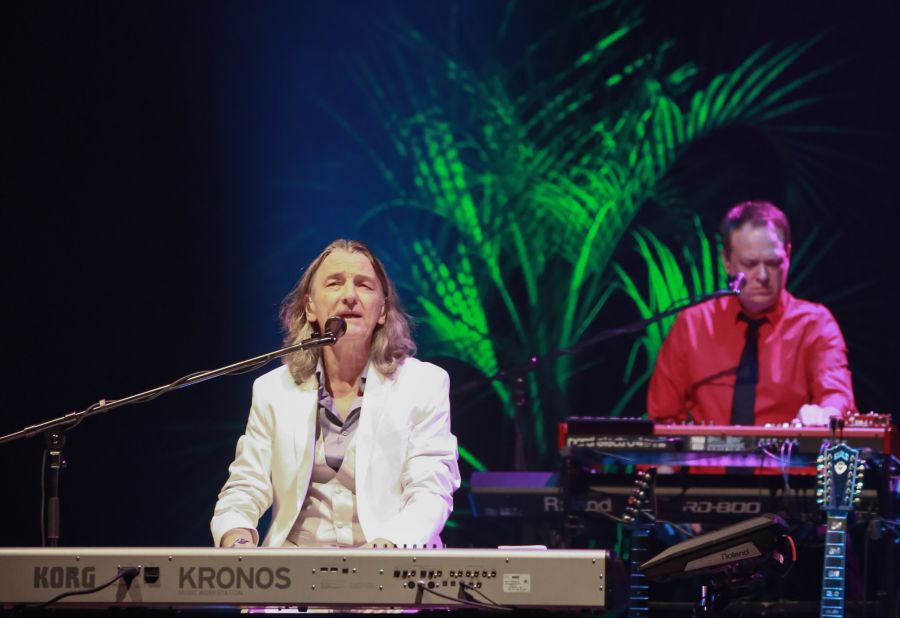 For 21 songs, ranging from Supertramp chart toppers to Hodgson's solo compositions, fans sat and watched in pure euphoria regularly standing up to give a much deserved standing ovation.

A vision of pure talent, Hodgson and the group of truly gifted musicians alongside him gave more than a little bit in an honest and striking two and a half hour performance that was unparalleled to many of those who have graced the Prospera Place stage this year.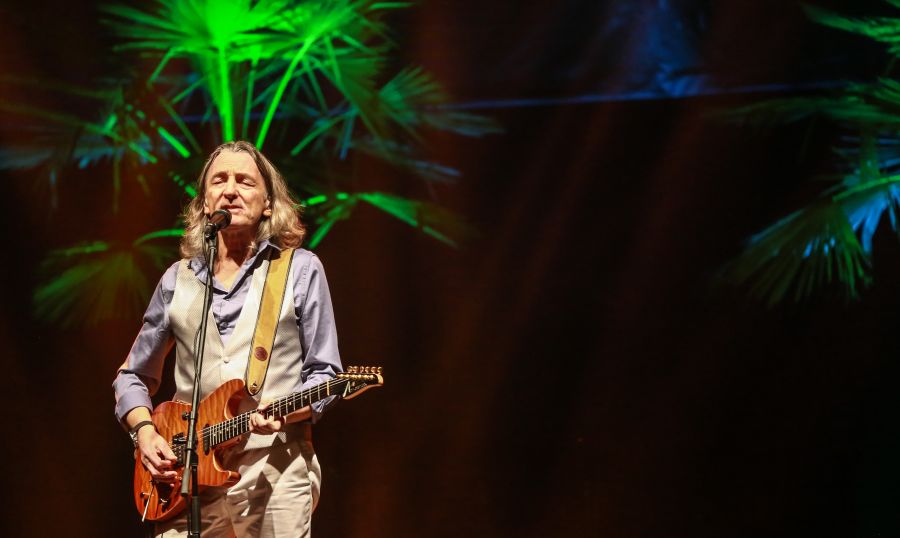 Click here for the original article
Back to top