Supertramp's Roger Hodgson Gives Far More than a Little Bit
December 11, 2016 | By Lonn M. Friend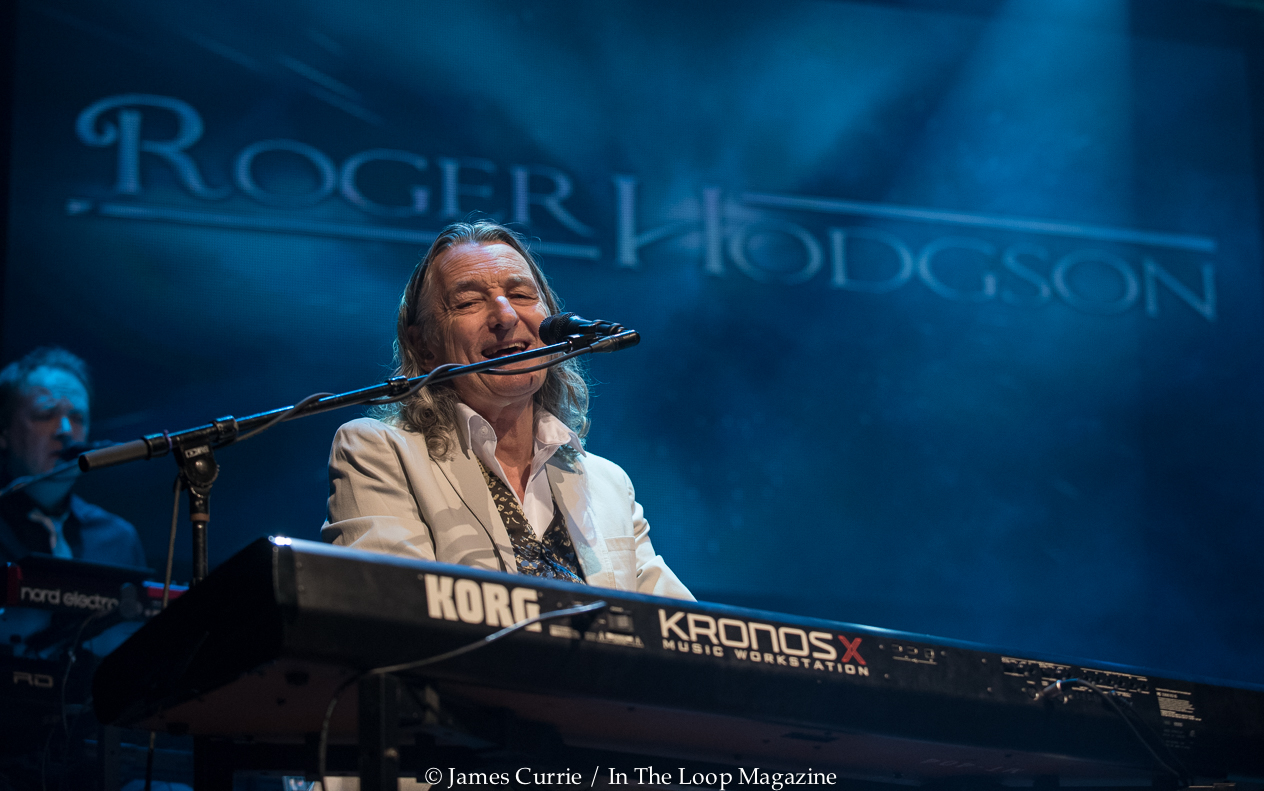 Arcada Theater, St. Charles, Illinois (Final stop on the near completely sold out, North America Tour 2016)

Swiss philosopher Carl Jung coined the term, synchronicity to describe a 'confluence of events,' or ineffable alignment where coincidence is dismissed and all things appear connected. The Universe, at least for an instant, makes perfect, poetic sense. It's a matter of personal perspective. What you see is what you get. When I get to see a performer that jettisons me back to my youth aboard a cosmic carpet of classic songs forever woven into my subconscious, I get aligned and all is well with the cosmos.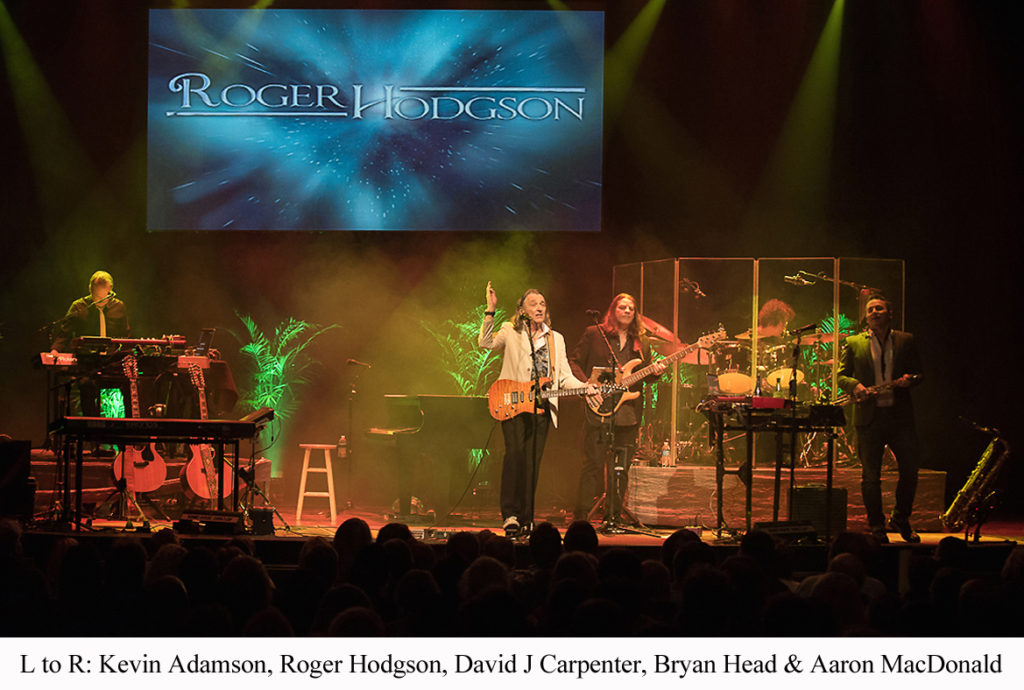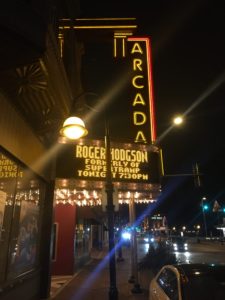 On December 8, 2016, Roger Hodgson, founding member of the storied '70s progressive hit making British supergroup, Supertramp, got on stage at the ancient and precious Arcada Theater in St. Charles, Illinois and for two hours, made the insane outside world evaporate and the audience inside, one. John Lennon's voice was silenced on this night 36 years ago and Greg Lake – the velvet piped vocalist of King Crimson and Emerson, Lake & Palmer – had passed away a few hours ago. The emotional chi in the room was palpable. We all felt it because we're rock fans, united by kindred generation, concert goers, old stoners, lovers and loners, devoted for decades to the divine directives of the gifted storytellers that not just informed but gave meaning and essence to our entire adolescence.
The lights dim as theater owner and affable emcee, Ron "he's one of us" Onesti, enthusiastically introduces our heroic headliner and his band of merry minstrels. The second his digits commence their ivory dance into an opening riff as familiar as our own heartbeats, we escape our midlives, cast asunder aches, pains, fears and inhibitions and join Sir Roger in song. "So you think you're a Romeo/Playing a part in a picture show/Take the long way home/Take the long way home." Thousands of miles from my angel city birthplace and the neon desert where I currently reside, I know that here, now, in this snow covered sanctuary of soul and sound, I am…home.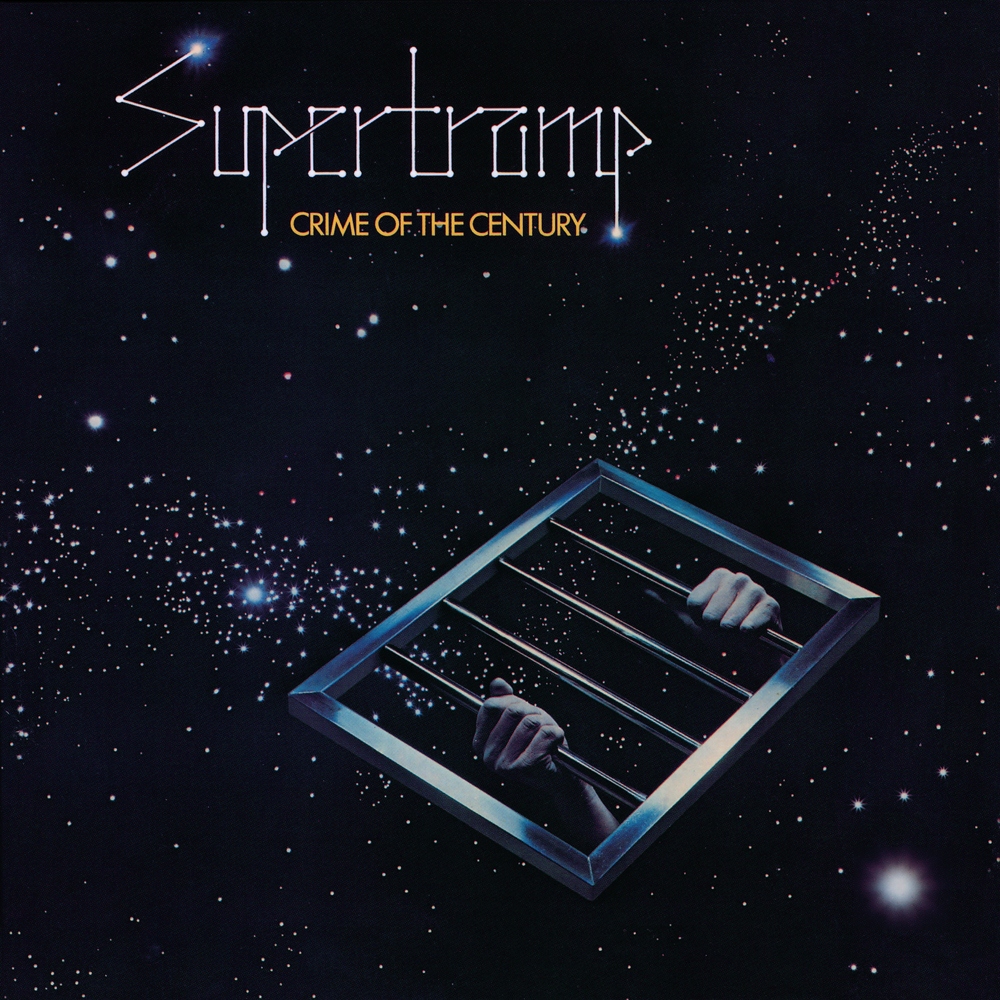 Roger Hodgson, Rick Davies, John Helliwell, Dougie Thompson and Bob Siebenberg arrived on my vinyl doorstep shortly after my 18th birthday in 1974 via the mind-warping LP, Crime of the Century. Local alt rock radio station, KROQ, was spinning the infectious, "Dreamer" and "Bloody Well Right," but it was the seven-minute existential opus, "Hide in Your Shell," that hit me in the solar plexus and sent me on a bee-line to my local record shop, Moby Disc. It spoke to me then and still does today.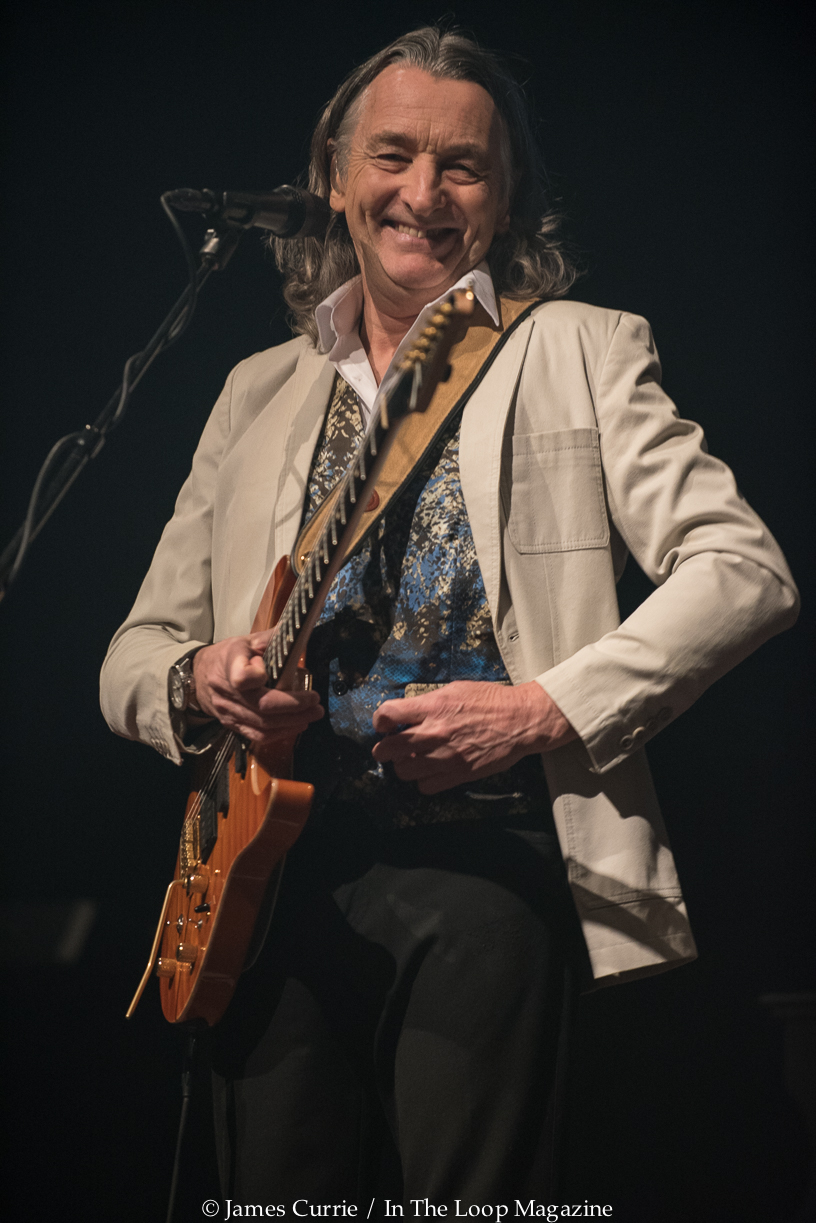 "I was 23 when I wrote that song," recalled Hodgson in the 2014 remaster liner notes. "Confused about life and like a lot of people are at that age, trying to hide my insecurities. I've always been able to express my innermost feelings more openly in song and 'Hide in Your Shell' came to me at a time when I was feeling very lonely – lonely both in life and within the band – with no one who shared my spiritual quest." No wonder my eyes were glassing over as he passionately delivered the soaring final verses. "Can't you hear what I'm saying? I'm hoping I'm pleading I'm praying." Church, Temple, Mosque – don't matter. We're in this congregation together, getting animated, roaring the words that we'd repeated hundreds of times either while driving around town with the windows down or in a concert hall on the outskirts of Chicago where both my parents were born. Impervious to shame or judgment, mindlessly and magnificently out of tune, we collectively croon, damn near cracking the theater's near hundred-year old ceiling.

"Your passion is amazing," comments the silver-topped fellow sitting next to me. "I'm a Supertramp fan since the beginning but you know every word. I really appreciate that." He apologizes for getting up to take a leak three or four times, fallout from being a prostate cancer survivor. "Caught it early, I was lucky. Music helped me heal. Especially Supertramp. Those albums never get old and still sound amazing."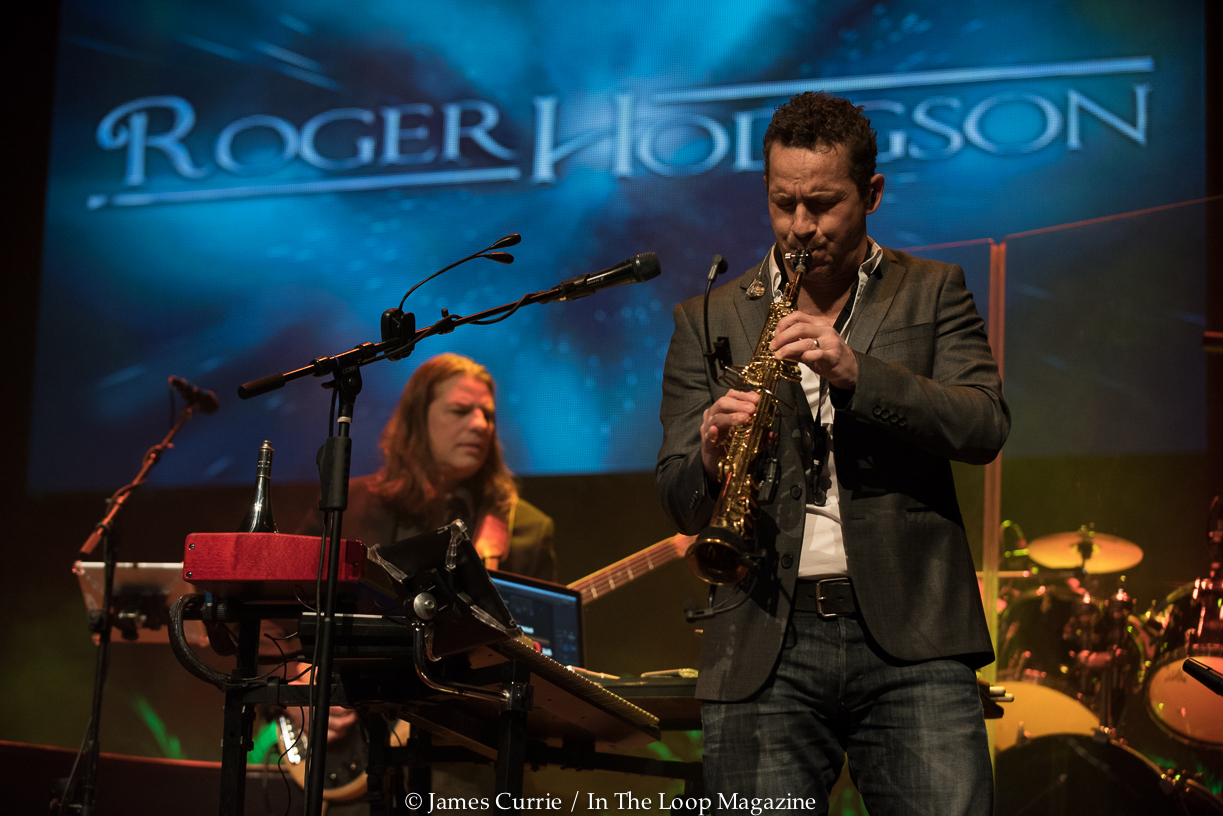 Back in the late '80s when I was editing RIP magazine and helping chronicle the ascension of Guns N' Roses, Slash called my office. With his initial Appetite for Destruction royalties, he'd purchased a house in the Laurel Canyon area of L.A. And, as I would see and hear for myself, a brand new state of the art stereo. "Dude, you gotta come up and check out my system," he said. An hour later, I entered the pad as my guitar wielding friend was laying a platter down on his freshly unboxed turntable. I caught instant sight of the LP jacket on the floor. Crime of the Century. "It's the best sounding record I own!" he smiled.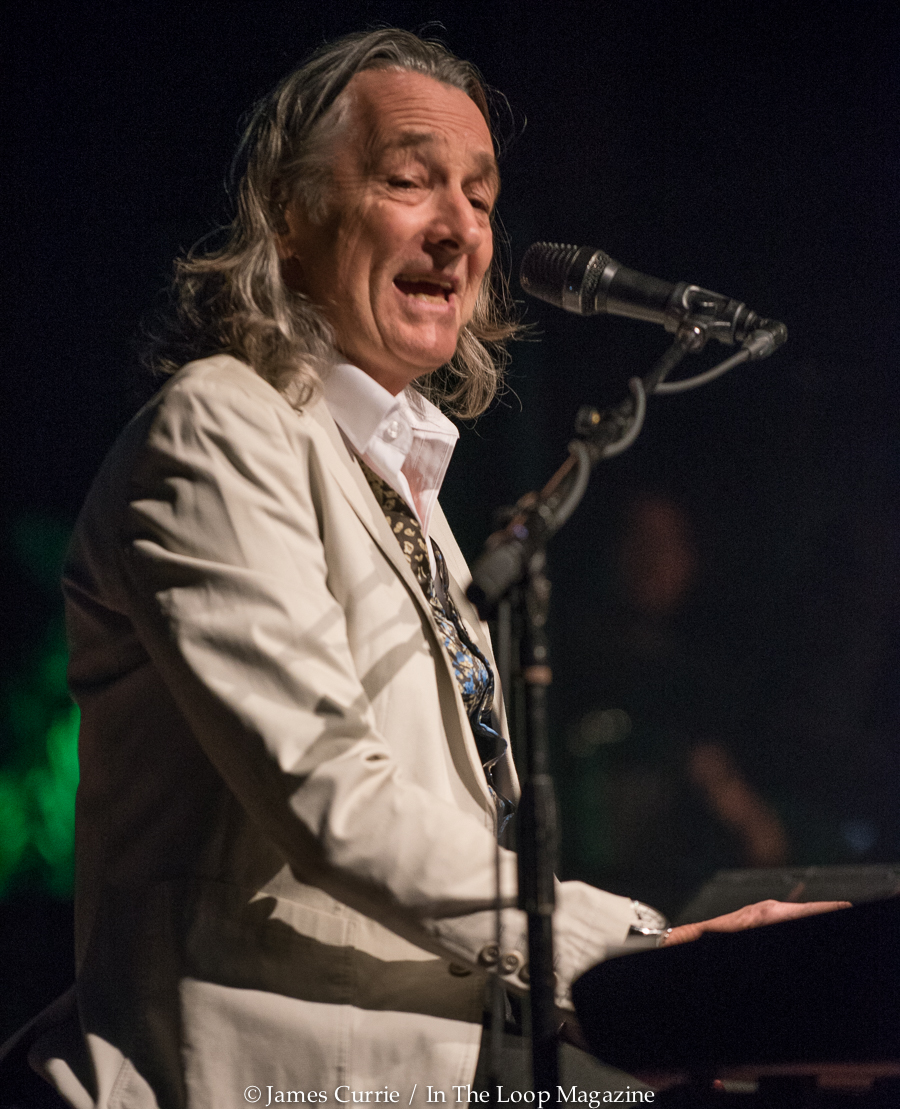 "This one I wrote on a pump organ when I was 19; it just fell out of me," Roger cajoles the captivated crowd before waltzing effortlessly into the title track from the group's landmark 1979 LP, Breakfast in America, which like 1975's Crisis? What Crisis and 1977's Even in the Quietest Moments, I bought the day they were released, wearing the grooves off in joyful worship of each masterpiece. The set continues with, "Lady," the aforementioned, "Hide in Your Shell," the 2000 solo gem, "Along Came Mary," "Soapbox Opera," "Easy Does It" (accompanied by a thousand pair of whistling tonsils). The uplifting, "Sister Moonshine," and the inspiring, "Logical Song." This is the point in the proceedings where I realized that no Super-stone would be left unturned. Our venerable host was going to mine his deep vault of timeless tuneage and give us what we were hoping for and desperately in need of – remembrance and escape.

Moving from the electric to the grand piano for what he referred to simply as a prayer, it gets pin drop quiet for, "Lord is it mine?" Peppering the Tramp fest with a second offering from 2000's Open the Door, "Death & a Zoo," before a monster stride that features, "If Everyone Was Listening," "Even in the Quietest Moments," "Child of Vision," "Dreamer" and the orchestral mind blow, "Fool's Overture." As my ears detect the brief sample chorus of "Jerusalem" – the unofficial anthem of England penned by 18th century poet, William Blake – my strange synchronous rock psyche recalls the ELP version from Brain Salad Surgery, another prog classic released the same year as Crime. I'm transported back to the rafters at the Long Beach Arena, senior year of high school, mesmerized by Keith's keyboard wizardry, Carl's spinning drum kit and Greg's mellifluous vocals. Flashbacks and shell cracks, where am I? Who am I? I'm a galactic pilgrim, moving through the ether on an interdimensional craft molded from the melted shards of melody and memory. Can I put my hand in my head? Oh yeah!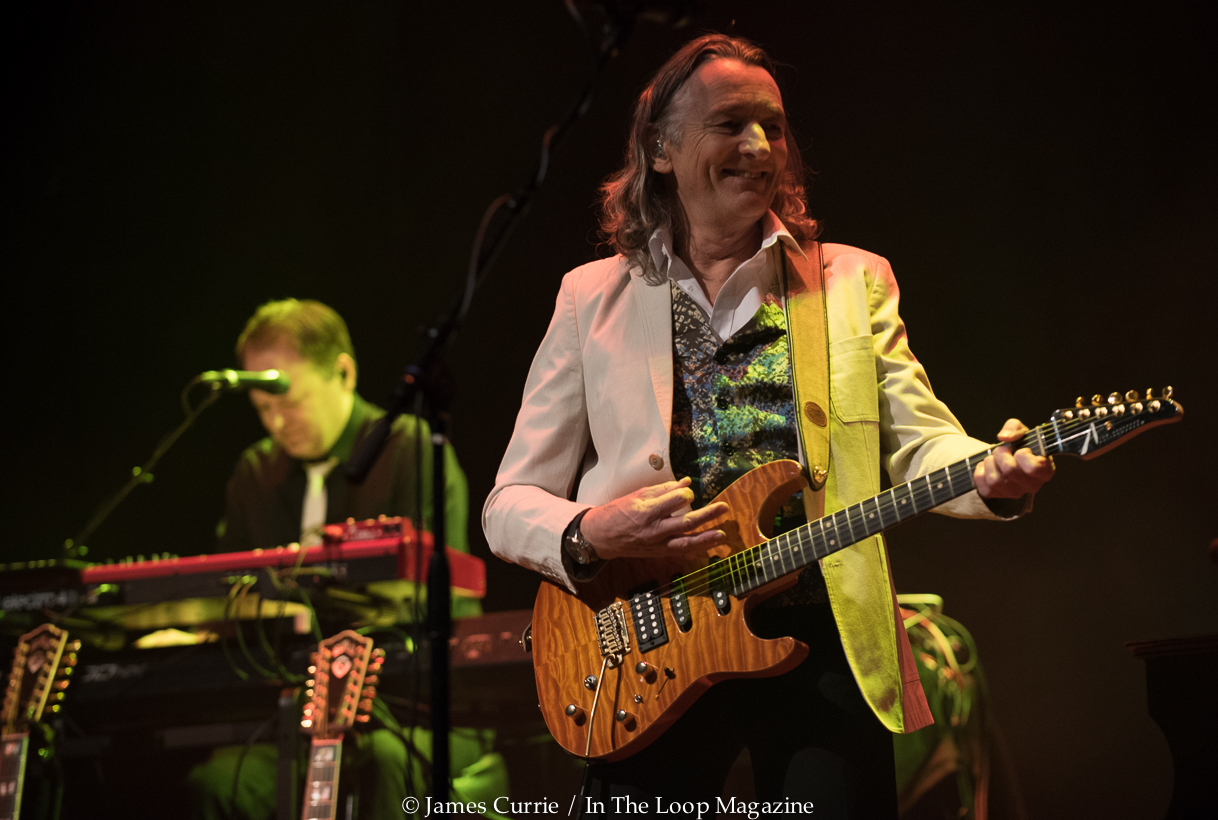 The set concludes with 1984's arousing, "Had a Dream," and the ubiquitous, heart-anthem, "Give a Little Bit," where I spontaneously grab a perfect stranger in the rear lobby and start dancing. "Don't you need, don't you need, don't you need to feel at home?" The answer is yes, and thanks to Roger Hodgson and the outstanding fans of St. Charles, I do.

The Arcada crowd empties out into the snow flurried darkness as two dozen VIPs receive their handshake and photo with the man that's just enchanted them, I approach the 66-year-old enlightened troubadour, handing him a copy of my second memoir, Sweet Demotion: How an Almost Famous Rock Journalist Lost Everything and Found Himself (Almost), bearing the inscription, "Roger – My Shell (slightly cracked). Peace, xx, Lonn." I mention that there are several substantial Supertramp passages in chapter 21 where I recount my visits to the Hollywood recording studio where Breakfast in America was mixed and fumble a comment about visionary producer Ken Scott (the George Martin of Supertramp), who now lives in the San Fernando Valley where I grew up.

I was on assignment to compose a bio for the All-American Rejects record, When the World Comes Down. "I meditated in that room while lead singer, Tyson Ritter prepared to lay down a vocal track." As I spoke, Roger's attention never varied. I felt an immediate and genuine sense of communion, which emboldened the exchange. "The chemistry with Rick Davies was historic and rare," I offered. "Four perfect albums. That kind of yin yang creative relationship is always impossible to maintain. Ten years was remarkable."

His smile was disarming and transparent. "It couldn't last too long, right?" he said. "No," I responded. "His shadow and your light manifested those magnificent songs. Much as I would have loved to see the original band on stage again, I never really believed there would be a reunion." We chatted a bit about these terrifying, crazy times – from Brexit to the billionaire heading for the White House. "It's going to get a lot worse, I fear," he sighed. "Always darkest before the dawn, eh?" I mused. "Yes, indeed," agreed the artist that had spent a lifetime helping people discover their own inner light through his awakened and evolving musical expression.

I told Roger that I saw both the Crime and Crisis tours at the Santa Monica Civic auditorium as well as the Breakfast arena performance at the L.A. Forum. The handshake goodbye turned into a hug and he left the room caressing my book in his right hand as another verse sparked to mind from a personal favorite that was not in tonight's repertoire (probably because it's more a Davies composition). "Goodbye Stanger, it's been nice, hope you find your paradise." Wonder if he knows this stranger named Friend is still looking but that the last couple hours came pretty damn close.

As we exit the grande olde hall, Ron grabs a Cub blue Arcada cap from the swag shop and plants it on my head. "You're welcome here anytime, man," he beams. It's heartening to find a great rock venue actually run by a great rock fan that loves his gig, his building and his patrons as much as he does the music.

As I jump into the passenger seat of big Jim's SUV – my generous host and editor of the website where this piece is featured – he flicks on 93 XRT, one of the coolest most adventuresome FM stations in the country. "L.A. Woman" by my hometown Doors is playing, a Jungian exclamation point to the transcendent night. December 8th is not just the day John Lennon, Dimebag Darrell, Razzle Dingley and Greg Lake died, it's also Jim Morrison's birthday. The Doors took their name from the William Blake verse, "If the doors of perception were cleansed everything would appear to man as it is, Infinite." Forever connecting dots on my long way home.

For photo gallery from the Roger Hodgson show at Arcada Theatre, click here

Setlist for Roger Hodgson, St. Charles, IL 12-08-16
Take The Long Way Home
School
Breakfast in America
Lady
Hide in Your Shell
Along Came Mary
Soapbox Opera
Easy Does It – Sister Moonshine
The Logical Song
Lord is it Mine
Death & a Zoo
If Everyone Was Listening
Quietest Moments
Child of Vision
Dreamer
Fool's Overture
Had a Dream
Give a Little Bit



Click here for the original article
Back to top