Roger Hodgson live in Frankfurt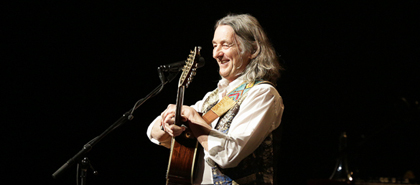 Die legendäre Stimme von "Supertramp" gehört Roger Hodgson. Sein heller Tenor prägte über zehn Jahre den Sound der Rockband. Am 22. Februar 2016 war der Brite in Frankfurt zu Gast. Die Konzertbilder gibt's hier.

Minutenlanger Begrüßungsapplaus nach dem Opener "Take the long way home". Die Atmosphäre an diesem Abend in Frankfurt in der Alten Oper ist familiär. In Deutschland fühle er sich zu Hause, sagt Roger Hodgson. "Ich liebe es, Konzerte zu geben. Es ist wie in früheren Zeiten, als ich meinen Freunden meine Songs in meinem Wohnzimmer vorgespielt habe", sagt der 65-jährige Sänger und Singer-Songwriter, der vier Musiker mitgebracht hat. Zwei Stunden lang erleben wir, wie auch in der Bildergalerie gleich hier zu sehen ist, einen heiteren Superstar, der einen abwechslungsreichen Mix aus weniger Bekanntem und den Kracher-Hits seiner "Supertramp"-Zeit spielt.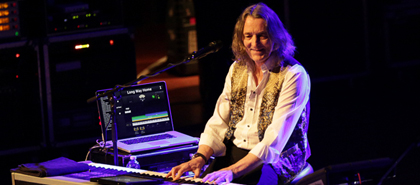 Ein persönliches Konzert für seine Freunde

Im letzten Konzertdrittel wird er frenetisch gefeiert. "Dreamer" hat alle von den Stühlen gerissen. Alle klatschen, feiern und tanzen. Auch während des Konzerts am 22. Februar 2016 wird wieder klar: Die Faszination, die von Roger Hodgson ausgeht, ist seine Nahbarkeit. Nach all den Jahrzehnten ist er immer noch der Mann, der ein persönliches Konzert für seine Freunde gibt, nur dass diese mittlerweile über die ganze Welt verstreut sind und in Frankfurt die Alte Oper füllen.

Er spricht mit uns, seinem Publikum, wie mit Freunden. Er spielt Hits, die wir, seine Fans, uns zuvor gewünscht haben. Er amüsiert uns, erzählt uns Geschichten aus seinem Leben, teilt uns seine Gedanken mit. Es hat etwas überaus sympathisch-Anachronistisches, wie er, traditionell im weißen Hemd mit kleiner Weste, singt.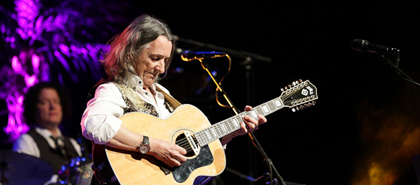 Roger Hodgson - Herz und Stimme von "Supertramp"

Dabei sind es die kleinen, feinen, oft kurzen Lieder, die eine gewisse Einfachheit haben, ohne platt zu sein. Und seine Texte, die sich mit den wesentlichen Fragen des Lebens beschäftigen: "Can you put your hand in your head, oh no!"

Roger Hodgson ist immer noch der Mann, der seine musikalische Welt für uns entfaltet und die Lieder singt, die er seinerzeit mit Herzblut geschrieben hat. Kein Zweifel, die Stimme und das Herz von "Supertramp", das ist unbestritten Roger Hodgson.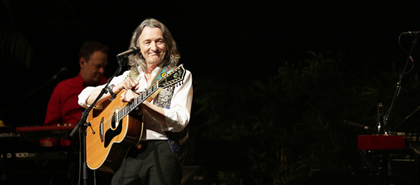 Die Konzertkritik kommt von Konnie Keller aus der hr1-Musikredaktion.

Klicken hier für den ursprünglichen Artikel ~

---
Please note: Translation is approximate and may include some inaccuracies.


Roger Hodgson live in Frankfurt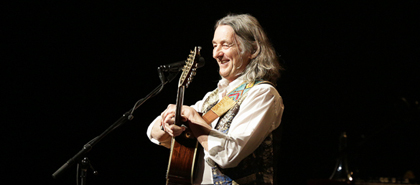 The legendary voice of "Supertramp," Roger Hodgson. His bright tenor was the sound of the rock band for more than ten years. On February 22, 2016, the Brit was in Frankfurt.

Minutes of applause after the opener "Take the long Way Home," the atmosphere last night in Frankfurt at the Alte Oper is informal. In Germany, he feels at home, says Roger Hodgson. "I love to give concerts. It's like in earlier times, when I played my songs in my living room for friends," says the 65-year-old singer-songwriter who has brought four musicians. For two hours we experience a cheerful superstar who plays a variety of a mix of less known songs and his firecracker hits of his "Supertramp" time.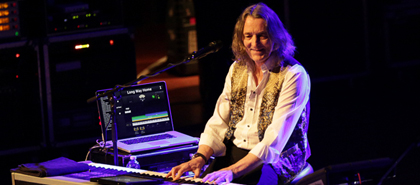 A Personal Concert for his Friends

The final third of the concert begins with "Dreamer" and has all audience out of the chairs. All clap, partying, and dancing. Also during the concert on February 22, 2016, it is clear again: The fascination of Roger Hodgson is his approachability. After all these decades, he is still the man giving a personal concert for his friends, only that they are now scattered all over the world and in Frankfurt they fill the Alte Oper.

He speaks to us, his audience, as we are friends. He plays hits that we fans like. He amused us, told us stories of his life, shared his thoughts. There is something very likeable, traditionally in his white shirt with small vest, as he sings.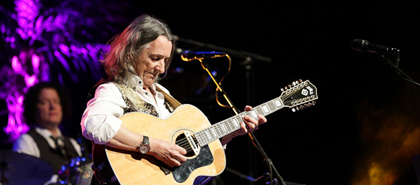 Roger Hodgson - Heart and Voice of "Supertramp"

These are the little things, often short songs that have a certain simplicity. And his lyrics, which deal with the essential questions of life: "Can you put your hand in your head, oh no!"

Roger Hodgson is still the man who unfolds his musical world for us and sings songs that he has written with passion. No doubt, the voice and the heart of "Supertramp" is undisputed Roger Hodgson.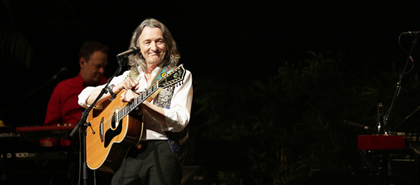 The concert critique comes from Konnie Keller from the HR1 music editors.

Click here for the original article ~

Back to top