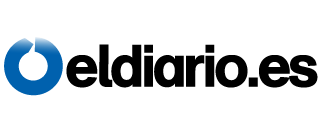 EFE - Madrid
12/07/2017 - 01:07h
Cultura


Roger Hodgson, muy cercano con un público al que hace "olvidar sus problemas"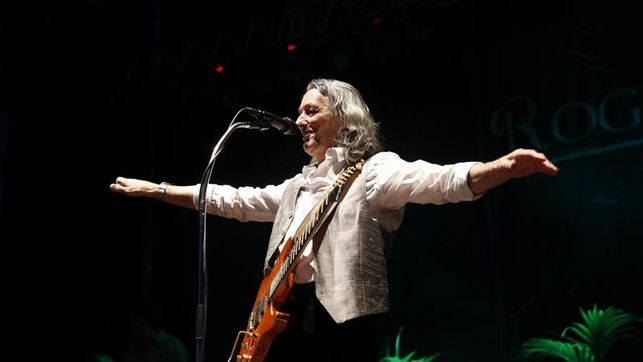 Roger Hodgson, muy cercano con un público al que hace "olvidar sus problemas"
Roger Hodgson, exvocalista de Supertramp, estaba "deseando volver a España" y esta noche ha dejado claro por qué durante un concierto muy cálido en el que ha presumido de la "buena conexión" con un público al que ha invitado a "olvidar sus problemas" mediante muchos temas clásicos y algunos inéditos.

Con la pegadiza "Take the Long Way Home" ha comenzado una velada al aire libre enmarcada en el ciclo Noches del Botánico, que ha posibilitado que Hodgson (Portsmouth, 1950) mantuviese un encuentro cercano y divertido con los asistentes -de edad madura en su mayoría-, quienes han colmado de aplausos al cantante durante la primera de las seis citas estivales marcadas en el país.

Tras un "buenas noches" en español, el antiguo vocalista y compositor de Supertramp ha pedido al equipo técnico que encendiese las luces para ver las caras de los asistentes y decirles que, aunque su español "no ha mejorado", tanto él como su banda estaban "deseando volver a España" porque, en su opinión, "no hay público igual".
"Estamos viviendo unos tiempos locos, pero durante las próximas horas solo os pido una cosa: que apartéis los problemas", ha pedido el británico al respetable durante una simpática y aplaudida presentación tras la que llegaba el turno de "volver a la escuela" con "School", un tema de su antigua banda.
Como contraste llegaba la balada "Lovers in the Wind", que servía, ha dicho el músico, para recordar "que el amor es lo más importante". También, para abrir el cajón de sus trabajos como solista con una canción perteneciente a "In the Eye of the Storm", el primero de los tres álbumes publicados en solitario.
Aunque, como se podía intuir, el encuentro ha estado protagonizado por las canciones gloriosas de Supertramp, la banda de rock progresivo -fundada en 1969 por Rick Davies y por el propio Hodgson- considerada una de las más emblemáticas de los 70 y los 80.
El mejor ejemplo de cómo los temas del grupo británico calaron hondo se ha puesto hoy de manifiesto con la llegada de "Breakfast in America", todo un himno que ha entusiasmado a quienes ocupaban el graderío y la pista.





También ha permitido lucirse al resto de músicos de los que se rodea habitualmente el cantante, Aaron Macdonald (saxofón, armónica y teclados), Bryan Head (batería), Kevin Adamson (teclados) y David J Carpenter (bajo).





"The Logical Song", otra apuesta segura, ha sido bailada por gran parte de los espectadores, embelesados con la característica voz aguda de Hodgson, que en el año 2000 formó parte de la gira de Ringo Starr and His All-Starr Band.





Pasada la primera media hora del concierto, el músico de Portsmouth ha hecho un alto en su "viaje" para regalar una canción que el público "no ha oído nunca porque no está grabada", "Teach Me to Love Again", a la que se ha sumado más tarde otro tema inédito, "The Awakening", con una letra que habla, ha señalado el compositor, de "lo importante que es el perdón".





Bromista y divertido, el que fuera miembro de Supertramp se ha vuelto a atrever con el español para lanzar un dilema al público antes de dar paso a "Death and a Zoo", en la que ha destacado el juego de luces. "Si fueras un animal salvaje y te capturaran, ¿preferirías la muerte o vivir encerrado en un zoológico?", ha preguntado.





Tras esa y otras canciones de carácter melódico y enmarcadas dentro de su carrera en solitario, el ánimo había decaído de forma considerable, pero volvía la alegría con "Child of Vision", "Dreamer" y "Fool's Overture", tres de esos clásicos de Supertramp que ni caen en el olvido, ni sufren desgaste alguno.





Y eso que Hodgson -que compuso buena parte del repertorio musical del grupo- no da tregua a dicho legado, ya que lo lleva continuamente de viaje por numerosos países como España, donde aún le quedan cinco actuaciones que le tienen "muy contento": Barcelona (12 de julio), Sant Cugat (13 de julio), Cambrils (11 de Agosto), Laredo (13 de Agosto) y Vigo (14 de Agosto).





Igual de contentos que estaban los presentes en el momento de los bises, cuando ha recalado el sonido de un reconocidísimo "Give a Little Bit", con el vocalista a la guitarra acústica, y el de un poderoso "It's Raining Again".





Así terminaba una noche en la que los problemas realmente parecían estar lejos. La cercanía de Hodgson con sus admiradores se ha agradecido con una ovación final tan cálida como el músico podía esperar de esos a los que hoy ha considerado sus "amigos".



Clic aquí para ver el artículo original: Roger Hodgson, muy cercano con un público al que hace "olvidar sus problemas"
---
Please note: Translation is approximate and may include some inaccuracies.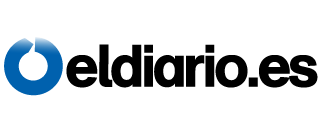 EFE - Madrid
07/12/2017 - 01:07h
Culture


Roger Hodgson, very close to an audience that makes them "forget their problems"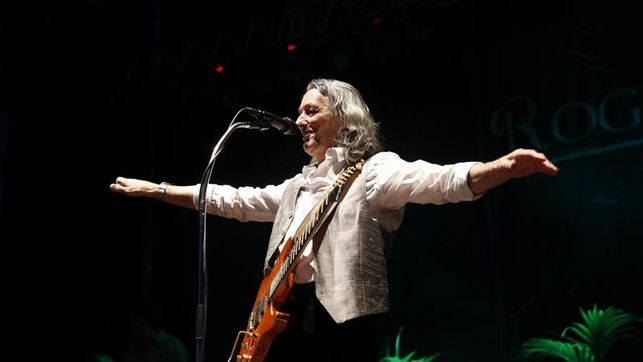 Roger Hodgson, very close to an audience that makes them "forget their problems"


Roger Hodgson, an ex-champion of Supertramp, was "longing to return to Spain" and tonight has made it clear why during a very warm concert in which he has boasted of "good connection" with an audience he has invited them "to forget their problems" through many classic songs and some unpublished ones.

With the catchy "Take the Long Way Home" began an outdoor evening framed in the Nights of the Botanic, which has enabled Hodgson (Portsmouth, 1950) to have a close and amusing encounter with the audience - of mature age who have applauded the singer during the first of the six summer concerts marked in the country.

After a good night in Spain, the former vocalist and composer of Supertramp has asked the technical team to turn on the lights to see the faces of the audience and tell them that although his Spanish "has not improved," he and his band were "desiring to return to Spain" because, in their opinion, "there is no better place."

"We are living in crazy times, but for the next few hours I only ask one thing: to forget the problems," the Brit asked during a nice and applauded presentation to "return to school" with "School," a song from his old band.

As a contrast came the ballad "Lovers in the Wind," which served, said the musician, to remember "that love is the most important." Also, to open the drawer of his works as soloist with a song pertaining to "In the Eye of the Storm," the first of the three solo albums.

Although, as could be guessed, the encounter was played by the glorious songs of Supertramp, the progressive rock band - founded in 1969 by Rick Davies and by Hodgson himself - considered one of the most emblematic of the 70s and 80s.

The best example of how the issues of the British group went deep has been revealed today with the arrival of "Breakfast in America," a song that has excited those who occupied the stands and the track.

It has also allowed the rest of the musicians who usually surrounds the singer, Aaron Macdonald (saxophone, harmonica and keyboards), Bryan Head (drums), Kevin Adamson (keyboards), and David J Carpenter (bass).

"The Logical Song," another sure bet, had a large number of the spectators dancing and enchanted with the characteristic sharp voice of Hodgson, that in the year 2001 toured with Ringo Starr and his All-Starr Band.

After the first half hour of the concert, the musician from Portsmouth has stopped in his "trip" to give a song that the public "has never heard because it is not recorded." "Teach Me to Love Again," which he added another unrecorded song, "The Awakening," with a letter that speaks, said the composer, about "how important is forgiveness."

Joker and fun, the one who was a member of Supertramp has again dared with the Spanish to throw a dilemma to the public before giving way to "Death and a Zoo," which has highlighted the game of lights. "If you were a wild animal and you were captured, would you prefer death or live locked in a zoo?" he asked.

After that and other songs of melodic character and framed within his solo career, the spirit had declined but returned with joy to "Child of Vision," "Dreamer," and "Fool's Overture," three of his classics of Supertramp that neither fall into oblivion, nor suffer any wear.

And then Hodgson - who composed a good part of the group's musical repertoire - does not give way to this legacy, since he is continually traveling through many countries like Spain, where he still has five performances that are "very happy": Barcelona (12 July), Sant Cugat (13 July), Cambrils (11 August), Laredo (13 August) and Vigo (14 August).

Just as happy were those present at the time of the encores, when it has come to the sound of a recognized "Give a Little Bit," with the vocalist and his acoustic guitar, and then a powerful "It's Raining Again."

Thus ended a night in which the problems really seemed to be far away. Hodgson's closeness to his fans has been grateful for a final ovation as warm as the musician could expect from those he has today considered his "friends."

Click here for the original article: Roger Hodgson, very close to an audience that makes them "forget their problems"
Back to top