CONCERT REVIEW
Roger Hodgson's Desert Spiritual
December 7, 2016 | Douglas Harr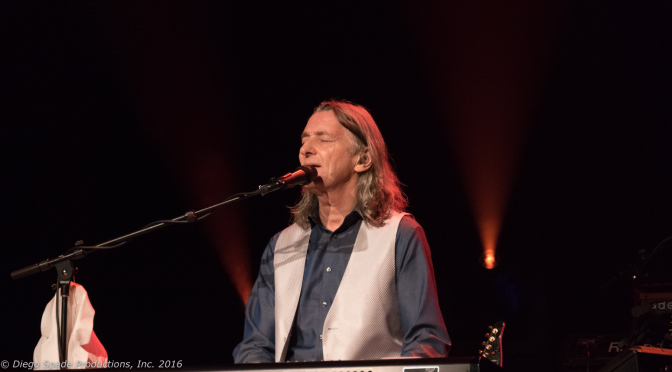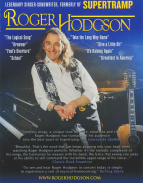 Roger Hodgson performed at the Spotlight 29 Indian Casino in Coachella last Saturday night, December 3, 2016 to an audience of adoring fans. It was a heart rendering, spiritual journey through a bit of Hodgson's fine solo work, topping a generous helping of the songs he wrote for the band Supertramp.

Anyone within range of an FM radio in the 1970's heard a lot from Supertramp. The group was led by a marriage of the uniquely talented principal members, Roger Hodgson and Rick Davies. Their breakup in 1983, which ended with Rick taking over the band, and Roger taking the highway, is one of the saddest in rock history. A decade before the split, after two early releases that were not commercially successful, the band clicked, releasing three popular masterworks in succession, Crime of the Century (1974), Crisis? What Crisis? (1975), and Even in the Quietist Moments… (1977). Each of these albums blended pop, jazz, and progressive rock music into a crowd-pleasing brew that allowed them to build a growing worldwide audience.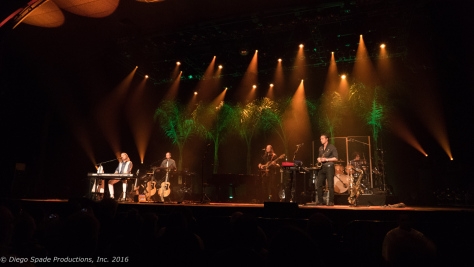 By the time of their best selling release Breakfast in America (1979) they were mega stars, finally getting a #1 record in the states (#3 in the UK.) Many of the songs from that album are pure pop, and they became radio staples, including the title track, "The Logical Song," and "Take the Long Way Home." The album also contained several deeper cuts including Hodgson's "Lord is it Mine" and "Child of Vision" – the fabulous workout for dual keys, Hodgson on Wurlitzer electric keyboard (a signature part of the album's sound) and Davies on grand piano. After one more studio album …Famous Last Words… (1982), and tour the partnership fractured.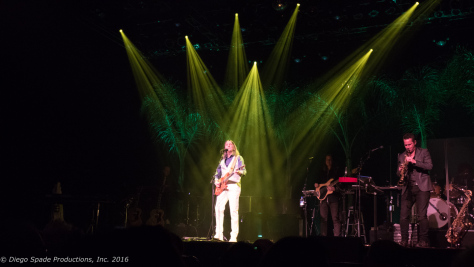 This Hodgson solo tour was billed as the Breakfast in America show, and there was truth in that advertising, as all of the Hodgson-penned tracks listed above were included in the set list. On top of those selections, there was a generous helping of four from Crisis? What Crisis? (my absolute favorite); the one-two lead-in "Easy Does It" and "Sister Moonshine" were included with the more rare songs "Lady" and "A Soapbox Opera." Fantastic! Key tracks from Crime of the Century, included set opener "School," pop hit "Dreamer," message song "If Everyone Was Listening" and arguably Hodgson's most beautiful, heart-rending track "Hide In Your Shell" were highlights. One of Hodgson's solo songs, "Death and a Zoo" was particularly fitting at this venue, as the message of kindness to animals was in line with Native American attitudes and music, including a tribal drum workout that shined. Closing the set, "Fool's Overture" sated the prog crowd, while encores -"Had a Dream (Sleeping with the Enemy)" (his first solo single) and of course "Give a Little Bit" – kept everyone close to the stage and on their feet.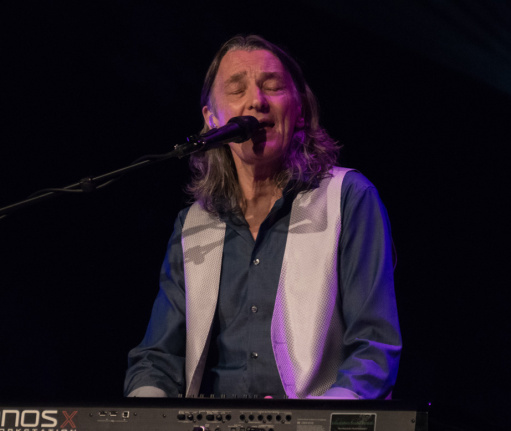 Hodgson was in fine voice, able to reach smoothly into his upper register, which is critical for these songs to hit their mark. His playing on keys and particularly on twelve-string acoustic guitar was impeccable. The band was very strong as they deftly brought down the volume during sensitive bits, while punching the rockier moments. As the main man is so often on keys, there are times where an additional guitarist could punch things up a bit. But for this patron listening to these songs rendered with two and sometimes three simultaneous keyboards was pure heaven.
Hodgson himself waxed philosophical, as has been his norm during the last decade as he tours as a duo or with band. He spoke plainly and warmly about the meaning of these songs, to him and to others, sometimes reading notes he's received from fans or sharing his thoughts about how music can bring back memories, and heal troubled spirits. Truer words.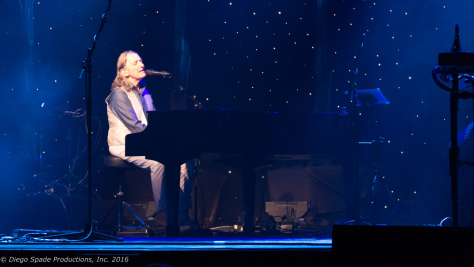 See this enduring artist while the show goes on and the quality of performance is still so outstanding – if you care for this music, or just have interest and an open heart, it will be a priceless evening.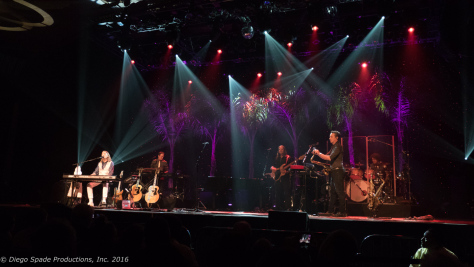 Click here for the original article
Back to top