Le Blog des critiques de concerts

DIMANCHE 25 JANVIER 2015
ROGER HODGSON & His Band - Cirque Royal - Bruxelles - le 25 janvier 2015

Pierrot Destrebecq
Organisation:
AA Productions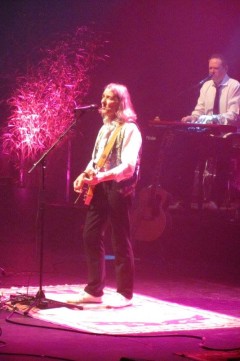 Après un avant goût de la soirée que nous devons à BJ Scott lors de son émission « Sunday Brunch » sur Classic 21 ce dimanche, Roger Hodgson nous accueille ce soir au Cirque Royal, un lieu qu'il affectionne particulièrement, d'autant que c'est à Bruxelles et qu'il adore cette ville cosmopolite.

Le public quant à lui adore Roger Hodgson, sa gentillesse, son humour, sa pleine mise à disposition d'un auditoire conquis de longue date, ce qui explique que le Cirque est plein à craquer, complet de chez complet.

Le décor de fond de la scène est un grand écran bleu portant en grandes lettres le nom de l'artiste qui ne tarde pas à monter sur les planches, accompagné de David J. Carpenter à la basse, de Kevin Adamson aux claviers, de Bryan Head aux drums et de Aaron Macdonald aux sax, petit, moyen et grand, à l'harmonica, au mélodica, et crème de la crème, au « tin whistle » un instrument particulièrement enchanteur qui prend bien aux tripes.

Roger nous signale que c'est pour son band le premier concert de la saison 2015 et qu'il est très content de commencer cette saison à Bruxelles. Il nous demande qui est déjà venu le voir et les mains se lèvent, très nombreuses, ce qui le réjouit. Il nous dit avoir eu difficile de choisir dans sa setlist quel morceau ne pas jouer.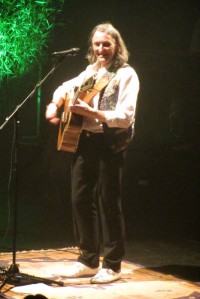 Il évoque aussi la tragédie qui a frappé la France et la Belgique ces dernières semaines et propose d'oublier pendant deux heures ces moments douloureux ainsi que les soucis quotidiens de chacun, ce que le public applaudit à tout rompre.

Ouverture du concert par « Take The long Way Home », une friandise offerte à la bouche gourmande de l'assistance qui en veut encore et encore. Pas d'indigestion possible, c'est de la super qualité.

La pièce d'anthologie suivante, c'est « Sister Moonshine »qui fait bouger la salle, emportée par le son du tin whistle.

Suivent d'autres Pralines, Madeleines de Proust ou Cuberdons, la salle est debout, les mains font mal de tant se frapper. Roger Hodgson est là qui profite de l'ovation qui salue chacune de ses chansons, il prend du bon temps et nous le dit. Il espère que nous passons un aussi bon moment que lui, et il n'a pas tort, on plane, c'est un « feel good concert »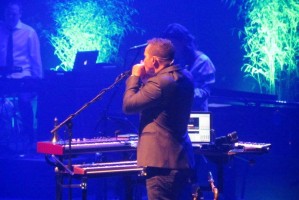 Il nous gratifie ainsi d'un « Breakfast In America » morceau composé en une heure avec tout ce qui lui passait par la tête et qui est et restera à jamais un grand classique.

Et puis cette petite surprise pour Anna, dont c'est le 7è anniversaire aujourd'hui et qui a envoyé un mail sur le site web de Roger pour lui dire qu'elle serait au concert. Donc après avoir demandé si elle était là, il lui dédie « Dreamer » qu'il interprète après que la salle lui ait chanté un Happy Birthday en chœur.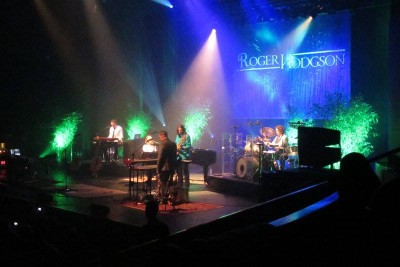 Mais hélas tout a une fin et c'est avec un grandiose « Fool's Ouverture » que se termine son set. Mais le public en veut encore comme toujours et donc il nous revient pour trois titres que le public accompagne de frappements de mains, de cris, de sifflements, une ode au bonheur.

Grand final, « It's Raining Again », et il a raison, il pleut ce soir sur Bruxelles. Le ciel est triste, le concert est fini, mais nous avons du soleil dans nos cœurs.

Thank you Mister Hodgson. Hope to see you again soon and again and again.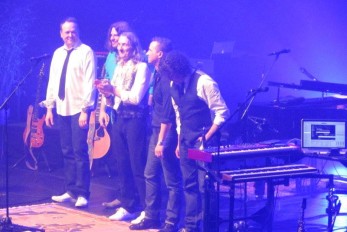 Set list :
Take The Long Way Home
Sister Moonshine
Lovers In The Wind
Breakfast In America
Along Came Mary
Hide In Your Shell
Only Because Of You
Lord Is It Mine
The Logical Song
Death And A Zoo
If Everyone Was Listening
Had A Dream
Child Of Vision
School Dreamer
Fool's Overture

Encore :
Two Of Us
Give A Little Bit
It's Raining Again
Click here for the original article: ROGER HODGSON & His Band - Cirque Royal - Bruxelles - le 25 janvier 2015
---
Please note this may be a rough translation and may contain some inaccuracies.


Blog Concert Reviews

Sunday, January 25, 2015
ROGER HODGSON & His Band - Cirque Royal - Brussels
January 25, 2015

Pierrot Destrebecq
Organisation:
AA Productions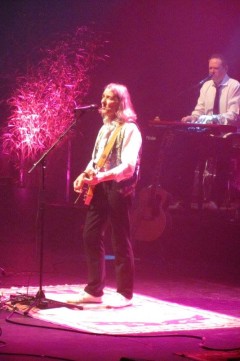 After a taste of the evening that we need from BJ Scott on his show "Sunday Brunch" Classic 21 on Sunday, Roger Hodgson welcomes us tonight at Cirque Royal, a place he particularly likes, especially as it is in Brussels and he loves this cosmopolitan city.

The public meanwhile love Roger Hodgson, his kindness, his humor, his full provision of a captivated audience, which explains that Cirque is packed, complete in full.

The backdrop of the stage is a big blue screen in large letters bearing the artist's name was soon on stage, accompanied by David J. Carpenter on bass, Kevin Adamson on keyboards, Bryan Head on drums and Aaron Macdonald to sax, small, medium and large, harmonica, melodica, and cream of the crop, the "tin whistle" a particularly enchanting instrument that takes good guts.

Roger tells us that it is his band's first concert of the 2015 season and it's great to start the season in Brussels. He asks who has already come and see hands go up, many which glad. He told us he had difficulty to choose in his setlist what song he does not play.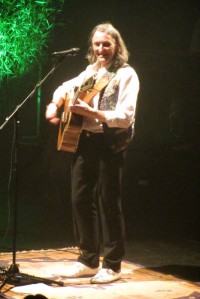 It also evokes the tragedy that struck France and Belgium in recent weeks and offers two hours to forget these painful moments and daily cares which the audience applauded wildly.

Opening the concert with "Take the Long Way Home," a treat offered to the hungry mouth that wants more and more. Indigestion not possible, it is super quality.

The following anthology piece is "Sister Moonshine" that moves the room, carried away by the sound of the tin whistle.

Follow other Pralines, or Proust Madeleines Cuberdons, the room is standing with hands hurt so much to hit. Roger Hodgson, who benefits from the ovation greets each of his songs, he has a good time and he tells us. He hopes that we spend as good a time as him, and he was not wrong, it is a "feel good concert".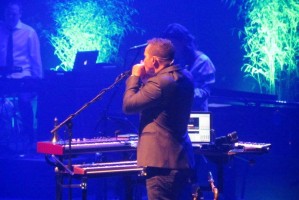 It thus offers us a "Breakfast in America" piece composed in one hour with all that went through his head and is and will forever be a classic.


And this little surprise for Anna, with her 7th birthday today and sent an email to Roger's website to say she would be at the concert. So after asking if she was there, he dedicated "Dreamer" which he interprets after the room has sang her a Happy Birthday in chorus.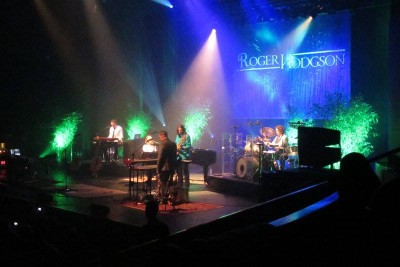 But alas everything has an end and it was with a grand "Fool's Overture" that ends his set. But the public wants more as always and so it behooves us to three titles that the public accompanied by applause, shouting, whistling, an ode to happiness.

Grand finale, "It's Raining Again" and he's right, it rains tonight on Brussels. The sky is sad, the concert is over, but we have the sun in our hearts.

Thank you Mister Hodgson. Hope to see you again soon and again and again.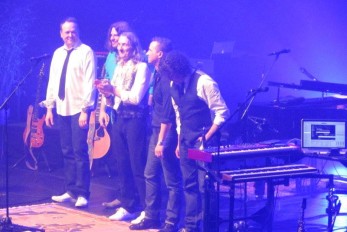 Set list :
Take The Long Way Home
Sister Moonshine
Lovers In The Wind
Breakfast In America
Along Came Mary
Hide In Your Shell
Only Because Of You
Lord Is It Mine
The Logical Song
Death And A Zoo
If Everyone Was Listening
Had A Dream
Child Of Vision
School Dreamer
Fool's Overture

Encore :
Two Of Us
Give A Little Bit
It's Raining Again
Click here for the original article: ROGER HODGSON & His Band - Cirque Royal - Brussels - January 25, 2015
Back to top