Im Tempodrom
Ex-Supertramp-Frontmann Roger Hodgson dreht die Zeit zurück
Zu putziger Palmen-Deko betrat der ehemalige Frontmann der britischen Gruppe Supertramp die Bühne und zeigt trotz seiner 65 Jahre stimmlich kaum Alterserscheinungen.
7. September 2015
By Frank Thießies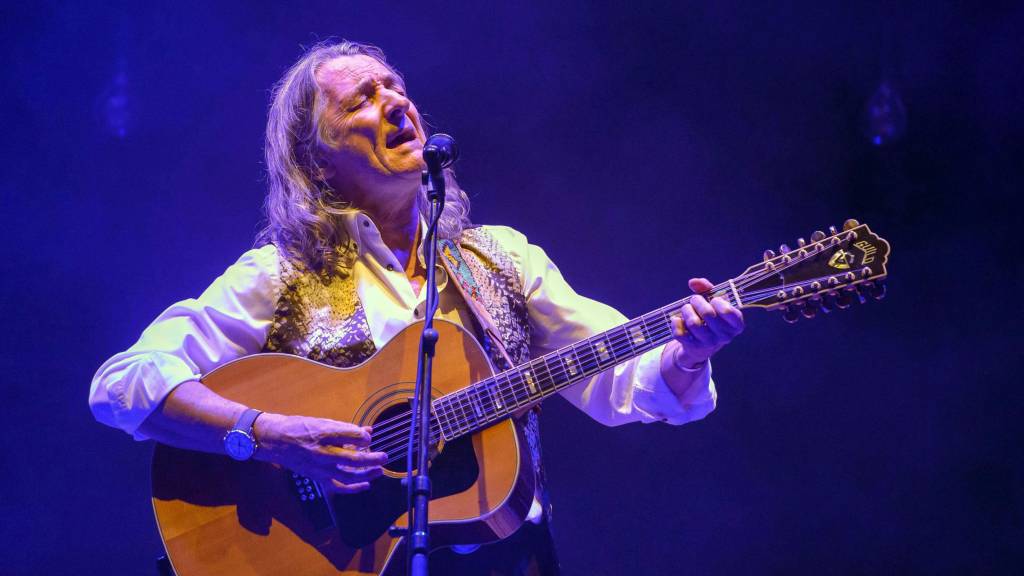 Foto: picture alliance / dpa

Zugegeben, für einen Pop-Weltstar ist Roger Hodgson ein Name, der nie wirklich leicht über die Zunge gehen wollte. Da zeigt sich die Wahl des Tour-Mottos, ""Breakfast In America" World Tour 2015", schon griffiger und lässt auch den Groschen schneller fallen: Als eine der beiden Stimmen der britischen Gruppe Supertramp und Komponist ihrer größten Erfolge (u.a. "The Logical Song") kann Hodgson auf insgesamt 60 Millionen verkaufte Platten zurückblicken. Dann kam 1983 die Trennung. Und während Mitbegründer und Kreativpartner Rick Davies weiterhin den Bandnamen hält, ist es auch heute noch Hodgson, dessen unvergessene Kompositionen und eindringlicher Tenor-Gesang synonym für den klassischen Supertramp-Sound der späteren Siebziger stehen.

Zu putziger Palmen-Deko betritt der 65-jährige am Montag um kurz nach 20 Uhr die Bühne, nimmt am E-Piano Platz und zeigt optisch wie stimmlich kaum Alterserscheinungen."School" sorgt für erste Gänsehaut und Klatschausbrüche, vereint es doch schon alle kommenden Charakteristika: Pomp, Pop und softer Rock. Zum eigenen Charisma und Können schmückt sich Hodgson zudem mit patenten Begleitern. Seine vierköpfige Band macht Klang für Zehn. Sattes Saxophon und süße Mehrstimmigkeit sind auch die Zutaten für "Breakfast In America", welches Hodgson im zarten Alter von 19 schrieb.

Überhaupt gibt sich der Star zwischen den Stationen Piano, Akustikgitarre und Klavier sympathisch geschwätzig. Geschenkt, dass ein Solostück wie etwa "Death And A Zoo" zu überambitioniert überladen gerät."Dreamer" und zur Zugabe "Give A Little Bit" sowie "It's Raining Again" versöhnen spätestens wieder. "Musik ist fest mit bestimmten Momenten verknüpft", hat Hodgson am Anfang – eher nostalgisch – in Ausblick gestellt. Dabei hinterlässt er einen heute darüber hinaus mit einer ganz aktuellen Erinnerung an einen schönen Spätsommer-Konzertabend.

Klicken hier für das Original-Artikel: Ex-Supertramp-Frontmann Roger Hodgson dreht die Zeit zurück
---
Please note: Translation is approximate and may include some inaccuracies.



In Tempodrom
Ex-Supertramp-Frontmann Roger Hodgson turns back time
Too cutesy palms Deco entered the former frontman of the British group Supertramp stage shows and in spite of his 65 years vocally hardly aging.

September 7, 2015
By Frank Thießies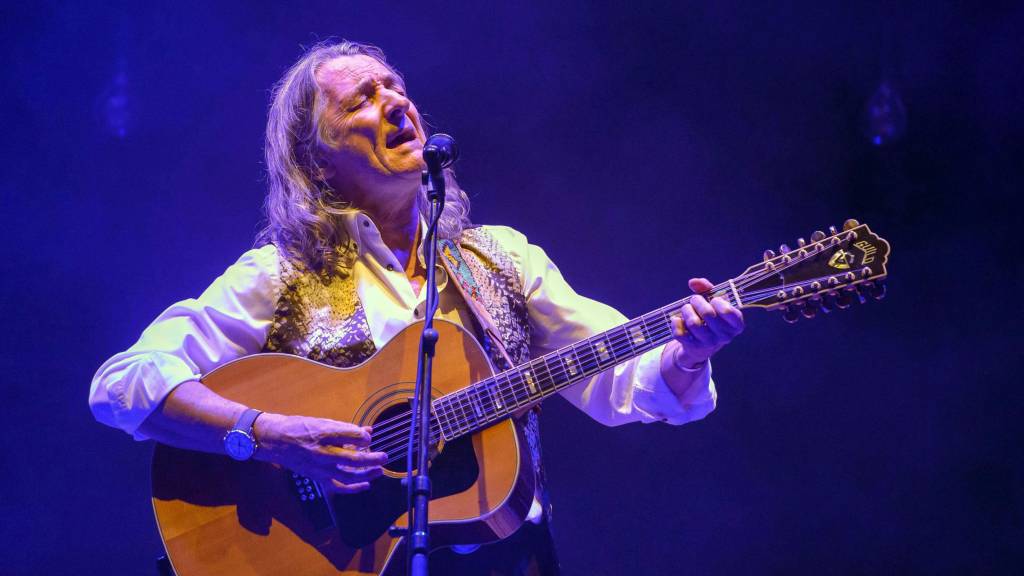 Photo: picture alliance / dpa

Granted, for a pop superstar Roger Hodgson is a name that never really wanted to go easy on the tongue. As shows the choice of Tour-mottos, "" Breakfast In America "World Tour 2015", already grippy and also leaves the pennies fall faster: As one of the two voices of the British group Supertramp and composer of their greatest successes (including "The Logical Song ") can look back Hodgson sold a total of 60 million records. Then came 1983, the separation. And while co-founder and creative partner Rick Davies continues to hold the band name, it's still Hodgson, are its unforgettable compositions and haunting tenor vocals synonymous with the classic Supertramp sound of the later seventies.

Too cutesy palms - Deco - enters the 65-year-old on Monday shortly after 20 clock the stage, takes on electric piano place and shows visually and vocally hardly aging. "School" provides first goosebumps and gossip outbreaks, it brings together but already all coming Characteristic: Pomp, pop and soft rock. To own charisma and may Hodgson also adorns with patents companions. Its four-piece band makes sound for ten. Rich and sweet saxophone polyphony are also the ingredients for "Breakfast In America" which Hodgson wrote at the tender age of 19.

Ever the star between the stations piano, acoustic guitar and piano are personable loquacious. Gift that a solo pieces such as "Death And A Zoo" gets overloaded to overambitious. "Dreamer" and adding "Give A Little Bit" and "It's Raining Again" reconcile the latest. "Music is firmly linked to certain moments," Hodgson was in the beginning - made in view - rather nostalgic. He leaves a day in addition to a very recent memory of a beautiful late summer evening concert.

Click here for the original article: In Tempodrom: Ex-Supertramp frontman Roger Hodgson turns back time

Back to top