Un ex-Supertramp ce soir à Quimper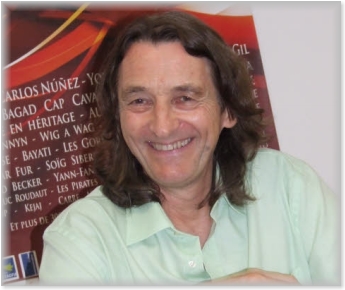 Votre dernier album remonte à dix ans! À quand le prochain?
Dès que je le peux! Je suis très occupé par les tournées. C'est pourquoi il m'est difficile de trouver du temps. L'année prochaine, je sortirai un album en public. Sur quel label? Je l'ignore. Cela constituera une nouvelle période pour moi. Je suis un perfectionniste qui se soigne (rires). Je chante et je joue de mieux en mieux «Lovers in the wind», «A Soapbox opera» ou «Lady».
Supertramp revient cette année, sans vous. Quel est le problème avec Rick Davies, le fondateur du groupe?
J'ai essayé à plusieurs reprises de remettre Supertramp sur pied, avec Rick. Je l'ai d'ailleurs rencontré il y a deux ans. À cette époque, il ne voulait pas remonter sur scène. Par la suite, des musiciens de Supertramp lui ont intenté un procès pour des questions de droits. Cela l'a beaucoup peiné. Quand j'ai appris qu'il comptait finalement remonter le groupe, j'ai été très surpris. Je lui ai envoyé un message pour lui dire que j'étais toujours prêt à revenir au sein de Supertramp. Son agent m'a répondu que c'était impossible. Vous savez, il y a une réelle proximité entre Rick et moi. Le problème, c'est son entourage!
Qu'allez-vous proposer ce soir, au public quimpérois?
Je vais jouer les hits, «The Logical song» et «Give a little bit», notamment. Accompagné d'un musicien canadien, Aaron McDonald. Il y aura aussi des standards comme «Fool's overture» et «School». Sans oublier quelques inédits dont je refuse de dévoiler la liste ! Il faut également que je tienne compte de la demande des fans. Actuellement sur mon site internet, leur tiercé - dans l'ordre - est «Surely», «Had a dream» et «C'est le bon».
À 60 ans, vous semblez avoir l'énergie et l'enthousiasme d'un gamin de 20 ans. Où vivez-vous?
Ma maison, c'est ma valise ! Je passe un quart de mon temps en Californie, un autre quart en Floride et le reste de l'année en Europe pour le boulot. Pour tout vous avouer, je rêve d'une maison en Bretagne!
Interview by Gilles Carrière
---
Roger Hodgson. An ex-Supertramp tonight at Quimper
It's been a long time since your last album - ten years! When will be there be the next?
As soon as possible. I'm very busy touring. That's why it's difficult for me to find the time. Next year I will release a live album. Which record company? I don't know. This will be a new phase for me. I'm a recovering perfectionist (laughs). I'm getting better and better in playing "Lovers in the Wind", "A Soapbox Opera" or "Lady."
Supertramp returns this year, without you. Where's the problem with Rick Davies, the founder of the band?
I have tried with Rick to get Supertramp going again - several times. I have also met him two years ago. At that time, he did not want to return on stage. After that other Supertramp-members have taken him to court regarding copyright issues. That hurt him very much. When I heard that he wants to put the group out on the road again I was very surprised. I sent him a message, telling him that I was ready to rejoin Supertramp.
His agent told me that this was impossible. Rick and I are really close, you know. The problem is his
environment!
What can the audience expect tonight at Quimper?
I am going to play the hits, "Logical Song" and "Give a little bit", of course. Accompanied by a Canadian musician, Aaron McDonald. There will also be songs like '"Fool's overture" and "School". Not to forget some unreleased songs but I won't reveal those to you. I will also consider what the fans want to hear. Currently on my (French) website the fan Top Three are - in order - "Surely", "Had a dream" and "C'est le bon".
Now at 60 you seem to have the energy and the enthusiasm of a 20-year old lad. Where do you
live?
My home is my suitcase! I spend a quarter of my time in California, another quarter in Florida and the rest of the year in Europe for the job. I have to admit that I dream of a house in Brittany!
Interview by Gilles Carrière