El cantante británico se presentó en el Lawn Tennis Club el jueves, en el marco de su gira "Breakfast in America". Tocó muchas canciones de su carrera con Supertramp.

Fecha: 20/04/2012 Autor: Fabrizio Pedrotti (@fabriziorock)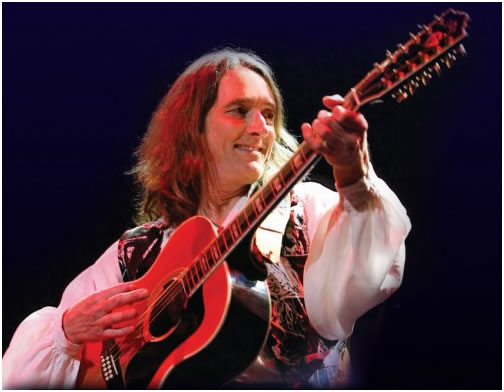 "Cada concierto es como un viaje por mi vida", dijo Roger Hodgson después de abrir su show en Buenos Aires, el jueves 19 de abril en el Lawn Tennis Club. Y una prueba de eso fue la diferencia generacional que hubo en el estadio: abuelos que llevaron a sus nietos, padres con sus hijos y adolescentes que por más que todavía no habían nacido, cantaron las canciones mejor que nadie.

La primera parte del show tuvo grandes éxitos de Supertramp, banda de la que fue miembro fundador: "Logical song", "Breakfast in America" y "School"; y hubo pocas canciones de su etapa solista, como "Death and a zoo", "In jeopady" (ver video) y "Along came Mary".

La organización tuvo varios baches, y se notó que era el primer show que se hacía en el lugar: casi nadie (ni siquiera quienes tuvieron credenciales importantes) supo indicar cuál era la puerta de entrada para cada sector, y hasta los acomodadores –que también se encargaron de cortar las entradas- estuvieron perdidos. Más allá de eso, el nuevo espacio le sentó bien al recital, y el sonido y la iluminación fueron impecables.
Sobre el escenario hubo dos teclados (uno de Hodgson, que además tocó el piano de cola y una guitarra de doce cuerdas; y el secundario de Kevin Adamson), la mesa de trabajo de Aaron Macdonald (al mando de los vientos y las panderetas), la batería de Bryan Head y el bajo de David Carpenter, a quien le apuntó un ventilador turbo que desentonó un poco con el resto del decorado.

El británico –quien tocó esta semana en Córdoba y Rosario, y hoy estará en Mendoza- habló mucho, se burló de su español precario y confesó que tiene ganas de venir a vivir a la Argentina. Recibió regalos de sus fanáticos (algunos ramos de rosas y una bandera enorme para la que va a tener que comprarse "una valija nueva") y admitió que si hubiera conocido nuestro país a los 17 años, "Breakfast in America" se llamaría "Breakfast in Argentina". "Escribí esa canción pensando en las chicas de California. Se nota que todavía no había venido acá, porque sino el título sería distinto", dijo entre risas.

La segunda hora del concierto estuvo marcada en su totalidad por canciones de Supertramp: "Dreamer", "Fool's overture", y para el cierre las festejadas "Give a Little bit" y "It's raining again", con el público desbordado de alegría.
Aunque las máquinas del tiempo sean cosas de ficción, todos los que estuvieron en el concierto (abuelos, adolescentes y niños), pueden afirmar que ese invento existe: ¿quién no se emocionó con las canciones de Roger Hodgson, hace décadas, y también el jueves en Buenos Aires?
---
R NOTICIAS.ROCK.COM.AR
Please note that translated quotes are often not Roger's exact words - this may be a rough translation and the article may contain some inaccuracies.

04/20/2012 By: Fabrizio Pedrotti (@fabriziorock

The British singer performed at the Lawn Tennis Club on Thursday as part of his "Breakfast in America" Tour. He played many of his songs from his years with Supertramp.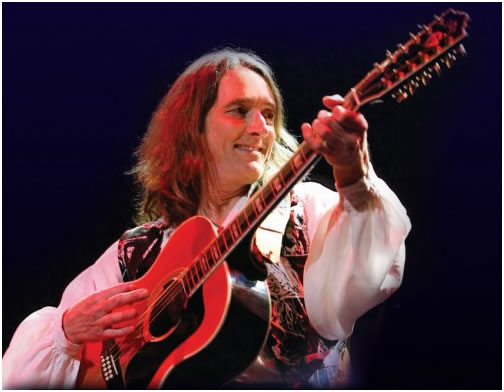 "Each concert is like a journey through my life," said Roger Hodgson after opening his show in Buenos Aires, Thursday, April 19, at the Lawn Tennis Club. As proof of this were the different generations who gathered at the stadium: grandparents who took their grandchildren, parents with their children and teenagers who sang the songs, even though they were not even born when some of the songs were released.

The first part of the show had Roger's big hits that he recorded with Supertramp, the band of which he was a founding member. "The Logical Song," "Breakfast in America," ​​and "School" were some of the songs performed in addition to a few songs from his solo career, such as "Death and a Zoo," "In Jeopardy," and "Along Came Mary."

The organization of the new venue had some mistakes, and it showed that this was the first show that was at this venue. Almost anyone (even those who had important credentials) weren't able to indicate the entryway for each section, and even the ushers, who also were responsible to cut tickets, seemed lost. Beyond that, the new venue fit well with the recital, and the sound and lighting were impeccable.

On stage there were two keyboards (one for Hodgson, who also played the piano and a twelve-string guitar, and the second one for Kevin Adamson). Aaron Macdonald's working set (in charge of the winds and tambourines), drums for Bryan Head and bass for David J. Carpenter.

The Brit, who played this week in Cordoba and Rosario, and now is in Mendoza, talked a lot, laughed at his poor Spanish, and confessed that he wants to come and live in Argentina. He received some gifts from his fans (some bouquets of roses and a huge banner for which he will have to buy "a new suitcase") and admitted that if he had known this country at age 17, "Breakfast in America" would be called "Breakfast in Argentina." "I wrote that song thinking of the girls in California. It is noted that I had not come here, otherwise the title would be different," he laughed.

The second hour of the concert was marked entirely with Hodgson's songs that he wrote and composed and recorded with Supertramp: "Dreamer," "Fool's Overture," and for the encore, the celebrated "Give a Little Bit" and "It's Raining Again," with the audience overwhelmed with joy.

Although time machines are things of fiction, everyone who attended the concert (grandparents, parents, teens and children) can say that this invention really exists. Who wasn't able to be thrilled with Roger Hodgson's songs, decades ago and again on Thursday in Buenos Aires?