In truth, this story dates back to 1983 when Lisa and Abel Hernandez were serving in the U.S. Air Force overseas. For a little R & R, the couple traveled to Madrid, Spain, to see a Supertramp Concert featuring Roger Hodgson in an unforgettable performance live on stage. Abel said he's been following Hodgson's career ever since.

Now retired from the Air Force and living in Beaver Creek, Ohio, near Dayton, Abel is a career and leadership coach and Lisa is employed at Wright Patterson Air Force Base.

Earlier this year Abel noticed online that the singer/musician who entertains internationally would be performing at Ribfest in Naperville, Ill.

"Where's Naperville?" he remembered thinking while PN talked with him on Saturday after he'd finished volunteering for a 6-hour shift in the Beer Tent in the Sponsors' Area.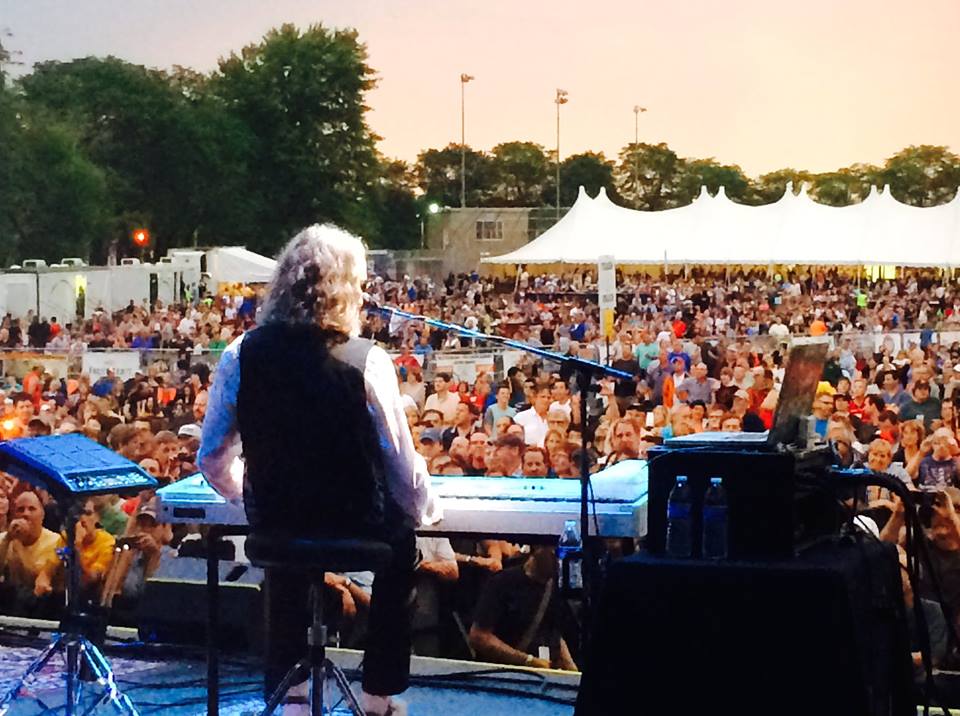 "If Hodgson is performing, Ribfest must be a something huge," he said.

The couple found Naperville on a map and determined it was about a five-hour drive from Dayton. They also looked further into the festival hosted by the Exchange Club of Naperville and were touched by the service club's mission to help prevent child abuse and domestic violence.

After making unsuccessful attempts to purchase tickets online, they finally connected with Annmarie Siwik who assisted in the process and sent them tickets.

They also inquired about volunteering, creating some reasons to ponder. Why would a couple from Ohio want to volunteer at Ribfest?

"We volunteer a lot and this seemed like a real good cause to support," said Lisa, noting she also enjoys traveling and discovering new places.

Earlier this spring, they booked accommodations at Best Western and signed up to work two 6-hour shifts in the sponsor tent.

"We arrived Friday afternoon and took the shuttle bus system to Knoch Park," explained Lisa. "It was a fantastic service, by the way."

Then the couple "checked in at the Barn" and headed to help serve barbecue rib dinners with volunteers representing Loaves and Fishes that evening.

First thing Saturday morning, the couple returned to The Barn to take the Basset training course required by the Naperville Police Department in order to serve alcoholic beverages, as their volunteer assignment that afternoon was to serve beer in the sponsor area.