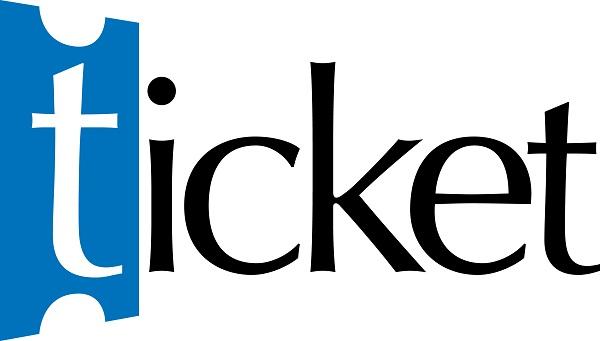 Roger Hodgson brings his 'Breakfast in America' tour to Bethlehem

Posted on October 29, 2014 by Ticket

STORY WRITTEN BY ROB NAGY
For 21st Century Media
Had Roger Hodgson not responded to an ad seeking a guitarist in a 1969 Melody Maker Magazine issue, "Supertramp" may never have evolved into the super group loved by millions.
Working as a struggling musician in and around London, Hodgson, a talented guitarist, vocalist and songwriter, teamed up with keyboard player and vocalist Rick Davies to form the legendary band. The combination of the duo's songwriting and the blending of Davis' raspy baritone with Hodgson's falsetto proved to be the perfect recipe for commercial success. Hodgson himself penned many of Supertramp's biggest hits, including "Give a Little Bit," "Breakfast in America," "It's Raining Again," "Take The Long Way Home" and "Fool's Overture."
Featuring a line-up including Hodgson (bass/vocals), Davies (keyboards/vocals), Robert Millar (drums) and Richard Palmer (guitar), Supertramp released a self-titled debut album in 1970. Their sophomore effort, "Indelibly Stamped," followed in 1971. Both albums went Gold. From mid-decade on, the band ascended to a massive commercial high with a string of platinum albums. "Crime of the Century" (1974), "Crisis? What Crisis" (1975), "Even in the Quietest Moments" (1977) and their most successful album, "Breakfast in America" (1979), which has now sold more than 20 million copies, were a ubiquitous FM radio presence.
Speaking from California while preparing for his upcoming tour, Hodgson is reflective. "I knew we had a wonderful collection of songs," he remembers, while recalling the recording of the album "Breakfast in America." "Between Rick Davies songs and my songs and the way I put them together, it really worked in a beautiful flow for the album. It worked beyond my expectations, and it still does. People are still playing that album – discovering it, rediscovering it."
"I think it's gratifying to have created a piece of art," added Hodgson. "I was creating a 40-minute listening experience. I think we achieved a wonderful listening experience with Breakfast in America and most of the albums."
"You would think that the public would have tired of them, and yet the radio keeps on playing them," added Hodgson. "For me, I sing them every night, and I don't get tired of singing them. I have as much appreciation for them maybe as anyone. The day that goes away is the day I'll stop doing what I'm doing."
Hodgson credits two profound moments in his life with creating his desire to be a musician. At age 12, his father gave him his first guitar. Learning three chords from his boarding school teacher, he was soon writing songs and performing for his classmates.
Then, in his late teens, he purchased a harmonium, or a pump organ, from a neighbor. He instantly fell in love with the instrument and would use it to write some of Supertramp's biggest hit – "It's Raining Again," "Breakfast in America," "Two of Us," "Soapbox Opera" and "Fool's Overture." After a spectacular run and following the 1982 release of the "Famous Last Words" album, Hodgson left Supertramp to pursue a solo career.
"Supertramp was a wonderful adventure, and I needed the environment," recalls Hodgson. "I always wanted to be in a band, and Supertramp became that band. I was able to express my passion for music through that band and get that band to play what I wanted to hear with my songs. It was a wonderful adventure from being penniless and struggling from show to show then becoming the huge band that we became. We'd taken it as far as we could."
"I have written a lot of songs that really did come from a pure place and a deep place," reflects Hodgson. "I didn't write for other people. I didn't write to create hit songs. I didn't have a clue when I wrote a lot of these songs what would be. Those questions, those emotions took root in a lot of other people who were maybe experiencing the same thing around the world. That has created a very strong connection with those songs and obviously with me as the author of those songs." Disappointed by the moderate commercial success of his first two solo albums ("In the Eye of The Storm" (1984) and "Hai Hai" (1987)) and injured by a fall in his home resulting in two broken wrists, Hodgson took a hiatus from music to spend time with his family.
A decade later, Hodgson, who declined an invitation from progressive rock band 'YES" to join as lead vocalist in 1990, launched his first solo tour. He released his third and most recent solo album, "Open The Door," in 2000.
"My time away was really good for me, and the timing was right for me to come back again," remarks Hodgson. "I didn't realize how much I evolved and grew personally in that time until I returned to the stage and to touring again. I realized I had confidence and wisdom about life and about what I wanted to hear that was not there before."
Hodgson, who has spent much of the year touring portions of the U.S. and abroad, is looking forward to bringing his "Breakfast in America" tour to the East Coast with a stop in Bethlehem, Pennsylvania in November.
"To be able to play a concert and take people on a journey, maybe to some place back in time to the first time they heard that song when they were falling in love or when they were in high school or maybe when life was a little simpler – it's a real gift," says Hodgson. "This is the first tour that I'm actually bringing my electric guitar out of the closet. That will add a new element for fans that have seen the show already. I'm always trying to introduce a song or two that people haven't heard along with the favorites that people want to hear. It really makes for a very uplifting two-hour experience. It works!"
"I'm very blessed," reflects Hodgson. "I've lived a charmed life. To be doing this at age 64 and to be able to be of service like I am and to give people what I'm able to give them is not something to be sniffed at. I don't take it for granted. I'm full of gratitude and, especially for as much as I've been given, giving is very important."

IF YOU GO

What: Roger Hodgson
Where: The Sands Event Center, 77 Sands Blvd., Bethlehem.
When: Concert is at 8 p.m. Sunday, Nov. 9.
Admission: Tickets are available by calling (800) 745-3000 or online at www.ticketmaster.com.
Info.: To stay up to date with Roger Hodgson visit www.rogerhodgson.com.
Click here for the original article: Roger Hodgson brings his 'Breakfast in America' tour to Bethlehem

Back to top