Supertramp star hits his musical peak

Posted: Monday, November 14, 2016 11:45 pm | Updated: 11:46 pm, Mon Nov 14, 2016
J.P. Squire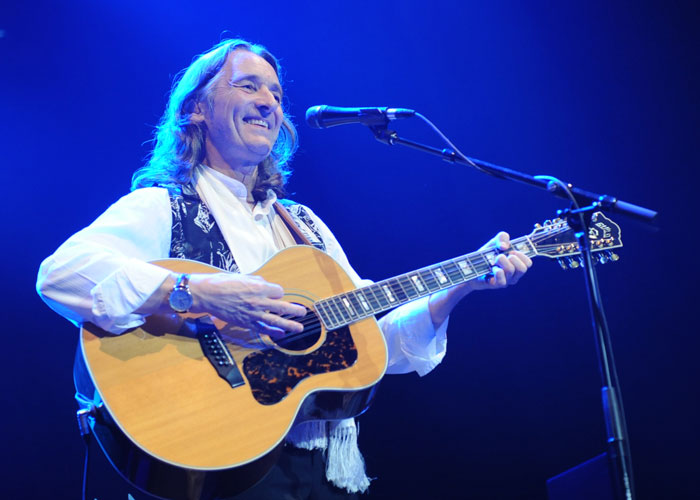 As soon as I picked up the phone, the voice of Roger Hodgson was unmistakable.

It took me back to my youth in the 1970s when Supertramp was indeed super with a string of superlative hits from Crime of the Century and Breakfast in America.

Beautiful introspective lyrics to upbeat melodies that I still play on my MP3 player and boost through an amplifier into a wall of sound in my truck. And play as I write this.

When I purchased his first solo album, In the Eye of the Storm, in 1984, I didn't know what to expect. One listen and it was OMG, this is Supertramp, with Hodgson's soaring vocals again taking me back to the '70s and extending the Supertramp era into the 1980s and beyond with Hai, Hai and Open the Door.

And the best part of my interview was the heightened anticipation of his concert Sunday at Prospera Place. Tickets are still available at 250-762-5050, in person at Prospera Place or selectyourtickets.com.

"It's a very, very special show," he promised. "I still play the classics and I love to play them: The Logical Song, Dreamer, Give a Little Bit, Take the Long Way Home, Breakfast in America, School. As a performer, I really do believe in giving people what they want. I know that they have such a strong relationship with a lot of these songs that I've written that I cannot deprive them of them. I want to give people the best experience that I can."

Even though Charles Roger Pomfret Hodgson is now 66, "I'm singing them better than ever; that's what everyone tells me. My voice is in the best shape ever. I'm like fine wine; I'm getting better with age," he said with a laugh.

In addition to the Supertramp hits, he confirms he plans to play three numbers from Eye including Had a Dream and songs from his other popular solo album, Open the Door (2000). Death and a Zoo from the latter "often steals the show," he said with another laugh.

"It's wonderful to play songs that people are not expecting and then have them just steal the show. I may possibly play one or two brand-new songs that I haven't recorded. It's a very well-rounded set, an incredible show, a very intimate show," he said.

"People tell me they feel like I'm singing just for them. And the band that I've got is superlative: two Canadians and two Americans. The sound is excellent. We have a great time. People just love to see us enjoying ourselves through the night. So you're in for a treat."

Hodgson's Kelowna concert is one of 27 dates across North America this year, to be followed by 18 in Brazil and across Europe in 2017.

Like many ageless artists who continue to tour into their senior years, some fans just can't get enough.

"They follow me around; they've seen 10, 20 shows, some of them. Sometimes, I see an artist and it's a wonderful show but that was it; I don't need to see them again. This show, it seems like people can't get enough of. They come over and over," he said.

"The great thing is I've got four generations now coming to see me. I've got whole families coming, a lot of youngsters discovering my songs which is wonderful."

Hodgson was incredulous when told David Crosby (who recently performed in Kelowna) only did one song, Genevere, from his Crosby, Stills and Nash era because "they just aren't me."

"If I didn't enjoy singing these songs, then I wouldn't tour, rather than defy people. I'm just very fortunate to have written songs that are ever green. They just don't seem to grow old. I sing them 100 times a year and I never get tired of singing them. And I love it when people sing with me. I feel like a very, very privileged, blessed man to be able to make people happy for a living. Basically, that's what I do, doing what I love to do: sing great songs," said Hodgson.

"The lyrics for some of these songs that I wrote back many years ago are still very relevant and they ask the same questions that people have now and the same feelings. I have even more appreciation for the songs today than I did even when I wrote them."

He doesn't have to be told of the Okanagan's award-winning wineries, lamenting the fact that he didn't have a chance to explore the area the last time he appeared in Kelowna in 1998.

"I know, believe me. I've wanted to check out the Kelowna region because you're in a little banana belt there with fantastic growing conditions. You're lucky people there," he said. "I hardly saw a thing (in 1998). I hope to at least drive around this time."

Fans of Supertramp were dismayed in 1983 when one of the most gifted songwriters and lyricists of our time parted ways with co-founder/co-songwriter Rick Davies after their Famous Last Words album.

"Supertramp was my baby and I would have continued, but it was time to part company, unfortunately, back then. It was a good decision in hindsight to tell you the truth. I took some time away from the music biz, I raised my kids and I'm stronger than ever. I'm coming back; I'm more self-assured; and I have a ball with the people," he says.

It's almost a miracle that he still performs. In 1987, the same week that his second album Hai, Hai was released, he had a bad fall and shattered both wrists. Doctors told him he would never play music again. Yet with faith and a long period of self-healing and physical therapy, he proved them wrong. Within a year-and-a-half, he was playing again.

And today, his songwriting continues unabated with more than 60 unpublished songs and plans to record some of them when the time is right.


Click here for the original article
Back to top