Roger Hodgson: «No habrá reunión de Supertramp, ahora ya solo es una marca»

M. MOREIRA / ABC VALENCIA | Día 07/07/2015 - 10.51h
El vocalista, bajista y compositor de Supertramp actuará este martes en los Jardines de Viveros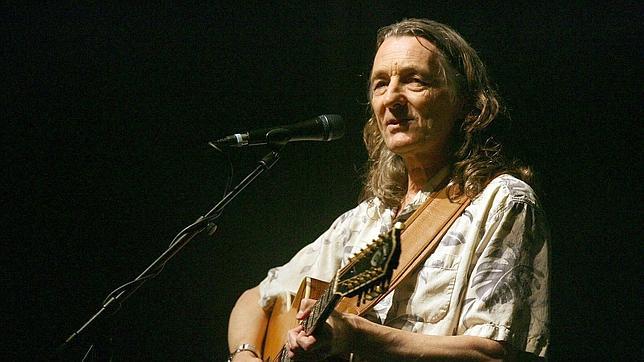 EFE
El músico británico Roger Hodgson, uno de los fundadores de la mítica banda Supertramp

Su música no era fácil de catalogar (¿rock progresivo? ¿british pop?), pero se convirtieron en una de las bandas más populares de su generación. Una mina de radio fórmulas que esta noche se escucharán en los Jardines de Viveros de Valencia. Roger Hodgson, vocalista, bajista y compositor de Supertramp, cantará temas extraídos de su carrera en solitario (integrada por tres álbumes de estudio), pero también muchos de los éxitos que catapultaron su carrera con la banda inglesa («The Logical Song», «Give a Little Bit», «Breakfast in America», «Take a long way home», etc.). «En concierto solo canto canciones que he escrito yo. Son muy personales para mí. Las compuse cuando estando solo y fueron completadas, incluidos los arreglos, antes de que yo los llevara a la banda», aclara Hodgson en esta entrevista con ABC.

-¿Los «hits» masivos tienen receta? ¿Es una cuestión de suerte, de inspiración o de probar una y otra vez?

-Yo nunca me he puesto a escribir con la intención de grabar un éxito masivo. Para mí, la inspiración viene de un lugar mágico al que accedo cuando disfruto de paz mental. Mi manera de componer se vio muy influida por la espiritualidad que despertó en mí la práctica de la meditación.

-Las letras de sus canciones siempre se han caracterizado por la búsqueda de trascendencia. La religión y los valores morales han sido temáticas recurrentes en su trayectoria.

-Mi relación y mi diálogo con Dios ha sido siempre el compás de mi vida. No soy una persona religiosa pero rindo tributo a los grandes maestros (Jesús, Buddha, Babaji, etc.), quienes nos han enseñado el camino y nos han demostrado que Dios es amor y compasión.

-Imagino que tiene muchas canciones en el cajón, esperando a que un día se materialicen en un nuevo disco.

-Tengo una vida muy ocupada y no estoy seguro de cómo o cuándo podré publicar un nuevo disco. Lo que me siento llamado a hacer es dar al público una experiencia enriquecedora en directo, donde suelo introducir una o dos canciones para esos fans que están ávidos por escuchar material nuevo. Muchos no han escuchado todavía las estupendas canciones de mi último álbum, «Open the door».

-Poco después de la publicación de ese disco, Ringo Starr le llamó para formar parte de su banda. ¿Qué significó irse de gira con un ex Beatle?

-Girar con Ringo fue una experiencia maravillosa. Los Beatles cambiaron la historia de la música, y también mi vida. Ellos me inspiraron de muchas maneras y me ayudaron a darme cuenta de la contribución que yo podría hacer al mundo.

-¿Se ve a sí mismo reuniendo a Supertramp?

-En 2010, como sabía lo mucho que los fans del grupo lo deseaban, le hice una oferta a Rick Davies y a su agente para reunir a la banda para una serie de conciertos con motivo de nuestro 40 aniversario. Pero Rick declinó la propuesta. Así que creo que el momento de la reunión ha pasado. Y para mí no es importante; Supertramp fue una gran banda y una aventura que terminó hace 35 años. Ahora es solo una marca cuyo propietario es Rick Davies.

Clic aquí para el artículo original: Roger Hodgson: «No habrá reunión de Supertramp, ahora ya solo es una marca»
---
Please note this may be a rough translation and may contain some inaccuracies.

Roger Hodgson: "There will be no reunion of Supertramp, and it is now only a trademark"
M. MOREIRA / ABC VALENCIA | 07/07/2015 - 10:51 AM
Vocalist and composer of Supertramp will perform this Tuesday Viveros Gardens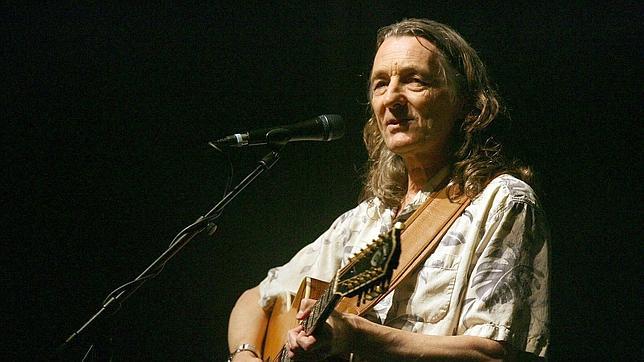 EFE
British musician Roger Hodgson, one of the founders of the legendary band Supertramp

His music was not easy to catalog (progressive rock? British pop?), but became one of the most popular bands of their generation. A radio formulas tonight heard in the Jardines de Viveros in Valencia. Roger Hodgson, vocalist and songwriter of Supertramp, sing songs taken from his solo career (composed of three studio albums), but also many of the hits that catapulted his career with the British band ("The Logical Song", " Give a Little Bit, "" Breakfast in America "," Take the Long Way Home ", etc.). "In concert I sing only songs that I've written. They are very personal to me. I composed when alone and when they were completed, including arrangements, before I take them to the band, "explains Hodgson in this interview with ABC.

"Hits" have massive recipe? Is it a matter of luck, inspiration or to try again and again?

I've never written with the intention of writing a massive hit. For me, inspiration comes from a magical place I access when I enjoy peace of mind. My way of composing was greatly influenced by the spirituality awakened in me the practice of meditation.

The Lyrics of their songs have always been characterized by the search for transcendence. Religion and moral values have been recurrent themes in his career.

My relationship and my conversation with God has always been the compass of my life. I am not a religious person but pay tribute to the great masters (Jesus, Buddha, Babaji, etc.), who have shown us the way and we have shown that God is love and compassion.

I imagine you have many songs in the drawer, hoping to one day be realized on a new album.

I have a busy life and I'm not sure how or when I will publish a new album. What I feel called to do is to give the public an enriching experience live, where I usually introduce one or two songs for those fans who are eager to hear new material. Many have yet to hear the great songs from my latest album, "Open the Door."

A little after the release of that album, Ringo Starr called him to join his band. What did it mean to go on tour with a former Beatle?

Touring with Ringo was a wonderful experience. The Beatles changed the history of music, and my life. They inspired me in many ways and helped me to realize the contribution I could make to the world.

Sees himself bringing Supertramp?

In 2010, because I knew how much fans wanted it, I made an offer to Rick Davies and his agent to bring the band to some special reunion concerts for the 40th anniversary tour but Rick declined. So I think that the time for a reunion has passed. And for me it is not important; Supertramp was a great band and an adventure that ended 32 years ago. Now it's just a brand owned by Rick Davies.

Click here for the original article: Roger Hodgson: "There will be no reunion of Supertramp, and it is now only a trademark"
Back to top