Review: Roger Hodgson tramps through super show at SoundBoard
By Gary Graff, @GraffonMusic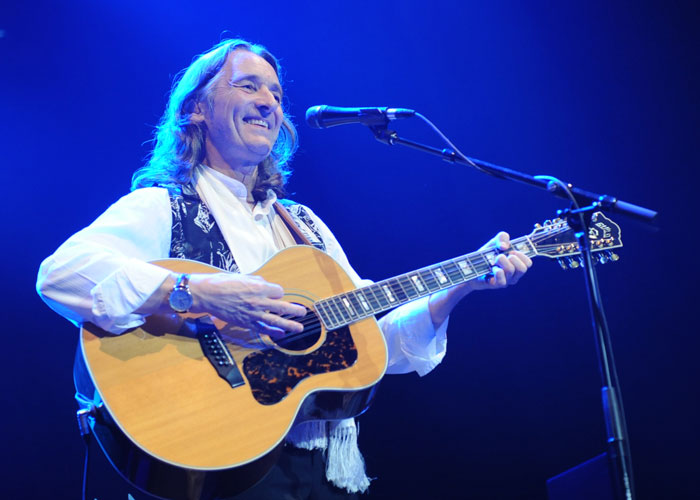 DETROIT -- Roger Hodgson's name isn't quite as familiar to the masses as he co-founded and then left 31 years ago. But if you want to hear Supertramp music these days, there's no better place for that than at one of Hodgson's show.

The British born singer-songwriter-keyboardist-guitarist made his first appearance in Detroit since the mid-80s on Thursday night, Nov. 6, at SoundBoard in the Motor City Casino Hotel -- and made up for last time with a uncannily clean-sounding show that packed 18 songs into its nearly two hours. The vast majority -- 14, in fact -- were not surprisingly from the Supertramp canon, but they weren't all the obvious hits; yes, the SoundBoard crowd heard "Dreamer," "The Logical Song," "Breakfast in America," "Take the Long Way Home" and "Give a Little Bit," but Hodgson also dipped deep into that well for real-fan favorites such as "Sister Moonshine," a gorgeous "Lord Is It Mine," "If Everyone Was Listening" and "Babaji."

And for the true aficionados, Hodgson and his facile four band members delivered impressively accurate renditions of ambitious epics such as "Child of Vision" and the suite-like "Fool's Overture," The musicians, in fact, were very bit Supertramp's equal throughout the night, with multi-instrumentalist and former Detroit resident Aaron Macdonald even miming woodblock sounds with his mouth during "Lady" and the ensemble handling everything from the delicate ("Lovers in the Wind," "Lord Is It Mine") to the bombastic ("Had A Dream," Hodgson's first solo single) with equal dexterity.

Hodgson's easygoing, affable personality gave the show a genuine warmth and intimacy as well, whether he was playfully teasing late arrivals -- "You missed the best song," he said to a couple after opening with "Take the Long Way Home" -- or honoring requests, by name, that were logged on his web site. He promised the crowd that "Detroit is gonna come back. It may take a little time, but it'll come back stronger than ever," and when he said "See you again soon, I hope" during the final bows, Hodgson left behind a room full of smitten fans who clearly felt that even "soon" would not be soon enough.
Click here for the original article:
Daily Tribune
Back to top