Concert review: Roger Hodgson of Supertramp acoustic set at the Grammy Museum
By Gerry Gittelson, Special to the Daily News
Posted: 03/03/2011 04:49:26 PM PST
Updated: 03/03/2011 04:52:18 PM PST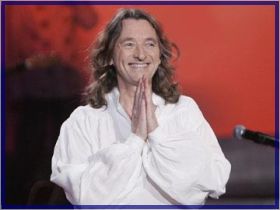 Roger Hodgson

For classic-rock fans, there is nothing more fun than a big rock show like Kiss or Van Halen. But sometimes, if someone is good enough, he can stand there with just a guitar and prove just as mesmerizing.
Roger Hodgson, the founder of Supertramp and the voice behind most of the British band's biggest hits, pulled out his acoustic for a special intimate show Monday at the Grammy Museum.

He strummed the intro to "Give a Little Bit," and the rest of the evening is a blissful blur.
I don't think I've been this captivated in a long time. Hodgson left Supertramp in 1983 at the height of the group's popularity -- "Breakfast in America" was the soundtrack to my life at Birmingham High in Van Nuys -- and never returned, playing a rare solo concert here and there, but I had never seen him.

He'll be 61 later this month, but Hodgson's voice might be better than ever, a tribute to being one of those rare rock stars from the 1970s who did not ruin everything through excess. It was an intimate night, as Hodgson and an accompanying instrumentalist worked their way through a 35-minute set that included "Dreamer," "Logical Song," "Take The Long Way Home" and of course "Breakfast in America."

With thoughtful, Brit-influenced lyrics, a layered sound and Hodgson's soaring tenor vocals -- all against the backdrop of a huge light show once the band made it to arenas -- Supertramp was always a cut above the American bands they were lumped in with like Styx, Journey, Foreigner, et al.

Hodgson left 27 years ago to raise a family, his exit greased by an ongoing issues with co-founder Rick Davies, and Hodgson took with him the heart and soul of what was then one the world's most popular bands.

Never a party guy, Hodgson was always about the music and his personal principles -- I would guess his hero was John Lennon, as Hodgson professed his love of the Beatles on Monday -- and through the years Hodgson has taken great care of himself, particularly his voice; in 1990, he even turned down a chance to join Yes because he was so dedicated to his own songs.

So there he was Monday, going from the keys to his guitar to a grand piano, delivering his Supertramp songs so perfectly. Chills down our spine or hair raised in the back of our neck? Try tears streaming down our face. It was that moving.

In between, he talked a bit about how the songs came about -- "My girlfriend didn't like that one," he joked about "Breakfast in America" -- and related how grateful he was to still be doing this, and how happy he's been that the songs have held up.
He ended with a version of "Fools Overture" that had us walking on air. Indeed, a special performance from a special artist whose songs will always have a special place in my heart.