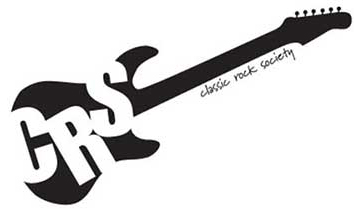 Roger Hodgson ~ Liverpool Philharmonic ~
May 28, 2013

By Steve Pilkington

On this trek, under the banner of the Breakfast In America Tour, Roger Hodgson is keen to put a stake in the ground with regards to reclaiming his Supertramp legacy in the minds of the public, and if this show is any evidence he is well on the way to that goal. It can be easy to forget just how many of the classic Supertramp songs were written by Roger – an indeed many may not even be aware, as writing credits used to be split as a matter of course, in the same way as Lennon / McCartney were on Beatles albums.

Tonight's show reinforces the sheer volume of Roger's back catalogue, as he performs a large number of his Supertramp contributions plus a sprinkling of his later solo works, and the most telling fact here is that, even though it is only his half of the Supertramp catalogue that he performs, there are very, very few songs which are missed. If this were a Supertramp show, the setlist would feel satisfactorily complete, which is amazing testimony to the strength of his input.

From the opener Take The Long Way Home, Roger has the audience eating out of his hand, and small wonder, as his astonishingly unique voice has lost absolutely nothing over the years. His band, too, are exceptional, and it is no small praise that if one closed one's eyes, it could easily be the 'classic' Supertramp line-up on the stage. Highlights were many during a two part performance with no dip in quality throughout, but if pushed I would single out a quite brilliant Hide In Your Shell from Part One, and Child Of Vision, plus an astonishingly powerful performance of his solo track Death And A Zoo, from Part Two. Following the dramatic show-closer Fool's Overture, the encore arrived in fine audience-participation form with the seemingly simple yet brilliantly effective Give A Little Bit followed by a roof-raising version of It's Raining Again. I have to confess the latter song had never been among my favourites, but this live rendition, complete with mass singing and dancing, and scores of open umbrellas being waved, was a revelation, and there could be no better way to close the performance.

Perhaps the greatest accolade that I could pay to Roger's Supertramp contribution and importance is the fact that, as alluded to above, of the songs 'off-limits' to Roger for this performance, having not been composed by him, only Crime Of The Century really stands out, whereas despite this two hour plus show, there were several Hodgson classics that had to be omitted, such as A Soapbox Opera, Babaji and Even In The Quietest Moments. Truly, if you come to one of these shows, you are seeing the Best Of Supertramp, delivered by the Voice Of Supertramp – if he comes to your locality, miss it at your peril! Crisis? No crisis here...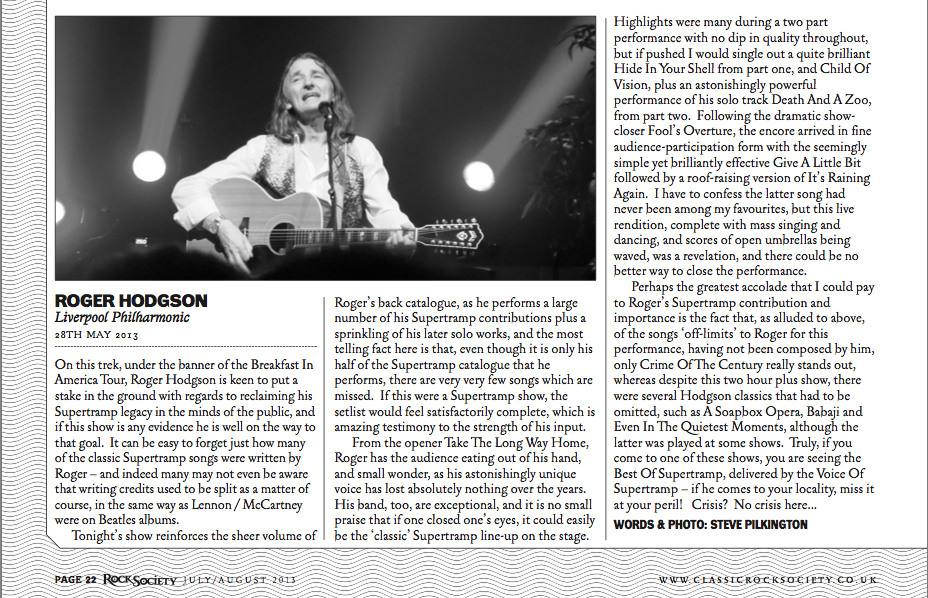 Back to top