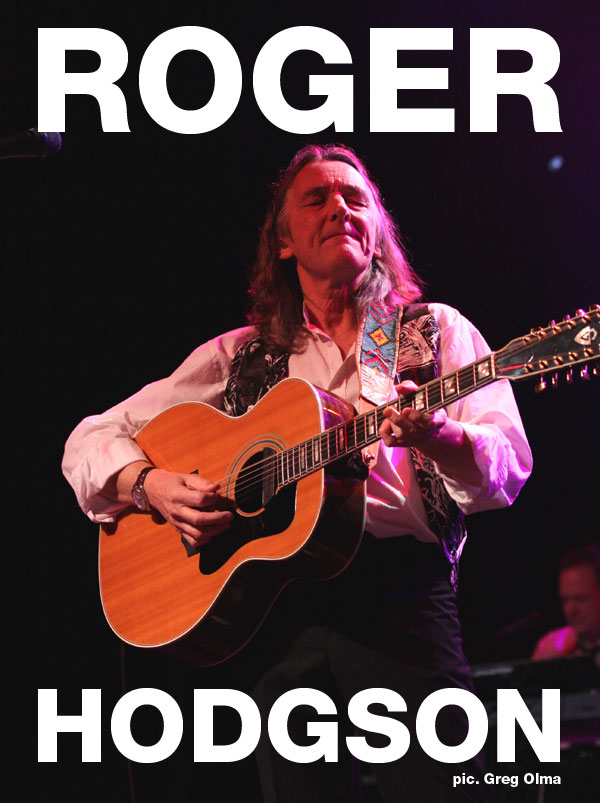 Roger Hodgson - Potawatomi Casino - Northern Lights Theater, Milwaukee, WI 3/5/12


Roger Hodgson is a singer/songwriter, a legendary voice of Supertramp. This night was of course his third and final appearance in Milwaukee. After two sold out performances, Hodgson was definitely enjoying his Wisconsin stay. At the very beginning of the show, he stated that a month-long residence would be just perfect, and the audience of course was ready to accompany him on that journey.

Opening with "Take A Long Way Home," Roger Hodgson quickly established a great rapport with the anticipating crowd. He followed it with "School," and the hits just kept pouring in. He was received enthusiastically, let's face it, people wanted to hear these songs live for a long time. And now faced with the chance, the audience was there all the way for Hodgson. He played his super hits, and the less known tracks, both of equal importance, ideally balancing his set.

Throughout the show Hodgson was gravitating between his 12 string acoustic guitar, keyboards, and a piano. Each selected accordingly to the needs of the individual tracks. He was backed up by a very impressive band. The band was perfectly equipped to face any challenges the songs may pose. Especially impressive was, Aaron Macdonald, who operated keyboards, and saxophones, and all other little gadgets that made the most unique sounds. Drummer, Bryan Head, was also very skilled, and created some very interesting rhythms. Hodgson got himself a great band!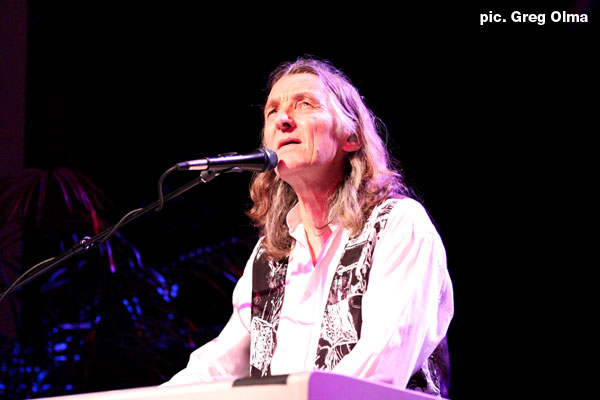 It was a night full of memorable hits. Songs like: "Breakfast in America," "The Logical Song," "Soapbox Opera," "Quietest Moments," "Dreamer," a very progressive "Fool's Overture," are absolute timeless classics. The fans were ecstatic, and it's been over 30 years since these songs charted. And if that wasn't enough Hodgson encored with "Give A Little Bit," and "It's Raining Again." What a great body of work that simply gets better with time!

Roger Hodgson sounded great, his voice was in fantastic shape. He was hitting all of those high notes, and making it look easy. Also, it was great to hear him as an instrumentalist, his sound was very dominant throughout the evening, whether it was keyboards or guitar. Having spent enough times with these songs, Roger Hodgson was able to reflect upon many track he played. As he introduced the songs, there were many anecdotes accompanying them. Some funny, some sad, and some very personal. Watching Roger Hodgson perform and interact with the audience, one couldn't fail to notice the positive energy he was emanating throughout the evening. A true touch of magic indeed!

Mark Kadzielawa
For Full Article: Click Here