Tollwood: Roger Hodgson Supertramp Memorial Party

Arno Frank Eser, 24.06.2015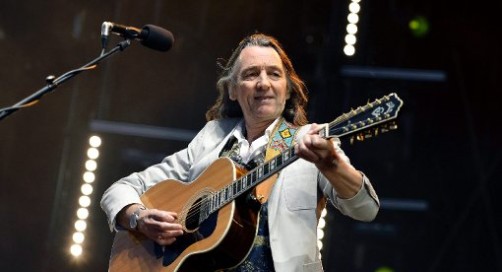 Roger Hodgson Photo: dpa

Roger Hodgson entführt die Besucher auf dem Tollwood auf eine Reise durch die Hits von Supertramp. Die AZ-Kritik.
Gäbe es einen Preis für den gelassensten Superstar, er ginge zweifellos an Roger Hodgson. Der 65-jährige Supertramp-Gründer, Texter und Komponist von Welthits wie "Dreamer", "Logical Song" , "Give A Little Bit" begeistert seine Fans zum Tollwood-Auftakt mit einem ausgedehnten Streifzug durch die Geschichte der Band, die er 1983 verließ und streut noch ein paar Songs aus seiner Solokarriere ein.

Lesen Sie auch: Das große AZ-Interview mit Roger Hodgson

Nicht das Ego, sondern die Aura des Mannes ist riesig. "Meine Begeisterung ist echt, nicht gespielt", sagte er der AZ vor dem Konzert. Die Freude an seiner Musik und seiner exzellenten Begleitband ist ansteckend, Hodgsons Stimme immer noch erstaunlich. Ein begeisterndes Mitsing-Konzert eines Musikers mit Haltung – auch zum Thema Tierschutz. Besser kann Tollwood nicht starten.

Supertramp Memorial Party

Gleich zu Beginn das große Paket mit den Streicheleinheiten: "Tollwood ist ein sehr ambitioniertes und schönes Festival. Das schönste Festival, das ich kenne, weltweit!" Eröffnungs-Star Roger Hodgson, Gründungsmitglied der legendären Poprock-Band Supertramp, ist wild entschlossen, seinen Fans im gut besuchten Tollwood-Musikzelt einen unvergesslichen Abend zu bieten.

"Ab jetzt schaltet alle eure Sorgen aus, legt sie einfach ab. Und widmet euch der Musik und den schönen Erinnerungen, die damit verbunden sind." Und genau so kam es. Eigentlich hätte man schon nach dem ersten Drittel des Konzerts alle Stuhlreihen wieder abbauen können, denn es hielt kaum jemanden mehr auf seinem Sitz. Ein beeindruckendes Eröffnungs-Konzert für das diesjährige Tollwood.

Und nachdem München nun nach dem dritten Besuch so etwas wie ein Stück Heimat für den Komponisten und Sänger geworden ist, gibt's als Opener "Take The Long Way Home". Und gleich darauf den Evergreen "School", allerdings ohne das bekannte Intro auf der Mundharmonika. Macht aber nichts. Man freut sich richtig, einen bekannten Titel mal leicht verändert zu hören, denn ansonsten halten sich Hodgson und seine Band ziemlich genau an die Aufnahmen, wie man sie von den Platten her kennt. Da kommt jeder Ton eins zu eins rüber, genau so wie sämtliche Arrangements, fast ein bisschen zu perfekt.

Der Supertramp-Sound lebt aber eindeutig in erster Linie von den Kompositionen. Ob "Breakfast In America", "The Logical Song", "Dreamer", "Hide In Your Shell" oder auch "Give A Little Bit" - sie alle sind inzwischen Evergreens. Und sie alle haben diesen ganz gewissen Touch der Melancholie, Edel-Pop in violettfarbenem Cellophanpapier, sanft bestäubt von einem Hauch schweren Parfüms.

Dieses Muster zieht sich auch durch die Konzepte der neueren Solo-Songs wie "Lovers In The Wind" und "Along Came Mary". Und ganz besonders wird es zelebriert in den vielschichtigen und fast schon operettenhaften Werken wie "Child Of Vision", "Death And A Zoo" und "Fool's Overture". Da greifen mehrere Melodienbögen ineinander, verschmelzen, trennen sich wieder, werden dekoriert mit vielen Geräuscheinspielungen, und sind eigentlich viel zu kompliziert für das Genre Pop. Doch die Fans kennen sie alle, lassen sich voll darauf ein und singen sogar mit.

In der Zugabe dann natürlich "Give A Little Bit" und "It's Raining Again", wieder eingänglich und voll im Supertramp-Nostalgie-Taumel. "Wenn ich darf, komm' ich gerne wieder", ruft Hodgson den begeisterten Fans zum Abschied zu. Aber ja doch.
Hier klicken für das Original-Artikel: Tollwood: Roger Hodgson Supertramp Memorial Party
---
Please note this may be a rough translation and may contain some inaccuracies.


Tollwood: Roger Hodgsons Supertramp Memorial Party

Arno Frank Eser, 06.24.2015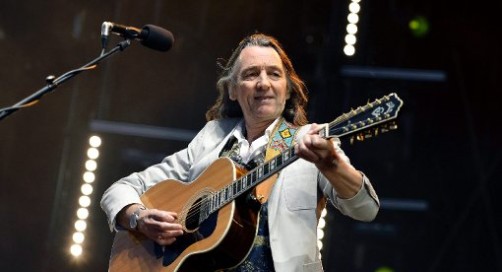 Roger Hodgson Photo: dpa

Roger Hodgson takes visitors on the Tollwood on a journey through the hits of Supertramp. The AZ-critique.
If there were an award for the calmest superstar, it would without a doubt go to Roger Hodgson. The 65-year-old Supertramp founder, lyricist, and composer of hits like "Dreamer", "Logical Song", "Give A Little Bit" wowed the audience for the Tollwood opener with an extensive catalog from the history of the band, which he left in 1983, and a few songs from his solo career.

Read also: The great AZ interview with Roger Hodgson

No big ego, but the aura of the man is huge. "My enthusiasm is genuine, not played," he said to AZ before the concert. The joy of his music and his excellent backing band is contagious, Hodgson's voice still amazing. A thrilling sing-along concert from a musician with thoughts on animal welfare. Cannot have a better start for Tollwood.

Supertramp Memorial Party

Right at the beginning the big concert "Tollwood is a very ambitious and beautiful festival The most beautiful festival that I know in the world." Opening Star Roger Hodgson, a founding member of the legendary pop rock band Supertramp, is determined to offer its fans in the well-attended Tollwood music tent an unforgettable evening.

"From now on, all your worries out the door, puts them at ease. And you dedicated to the music and the beautiful memories that are associated with it." And so it proved. Actually, you could break down all rows of chairs again after the first third of the concert, because hardly anyone was in his seat. An impressive opening concert for this year's Tollwood.

And after Munich has become something like a home for the composer and singer of the third visit, there's the opening song "Take The Long Way Home". And immediately after the evergreen "School", but without the familiar intro on the harmonica. Does not matter. It would be right and sometimes to hear slightly changed a known title, otherwise keep Hodgson and his band pretty much on the recordings, as we know them. Since every sound comes across one-to-one, just like all the arrangements, almost a little too perfect.

But the Supertramp sound clearly lives primarily by the compositions. Whether "Breakfast In America", "The Logical Song", "Dreamer", "Hide In Your Shell" or "Give A Little Bit" - they all have become evergreens. And they all have this very special touch of melancholy, noble-pop, wrapped gently and dusted with a hint of heavy perfume.

This pattern also runs through the concepts of recent solo songs such as "Lovers In The Wind" and "Along Came Mary". And especially it is celebrated in the complex and almost operatic works such as "Child Of Vision", "Death And A Zoo" and "Fool's Overture". As several melodies arches intertwine, merge, separate again, are decorated with lots of sound recordings, and are much too complicated for the genre Pop. But the fans know them all and even sing along.

In addition of course "Give A Little Bit" and "It's Raining Again", again catchy and full of Supertramp nostalgic frenzy. "If I may, I will like to come again," Hodgson calls the to the enthusiastic fans as he says goodbye.
Click here for the original article: Tollwood: Roger Hodgson Supertramp Memorial Party
Back to top