Roger Hodgson
of Supertramp
On Tour!
www.RogerHodgson.com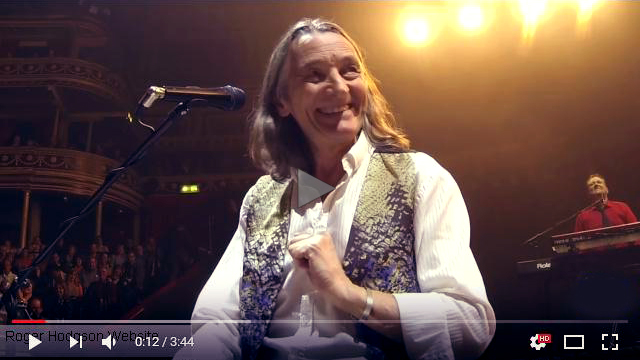 One Minute Trailer: https://www.youtube.com/watch?v=1fVQ2Rq2U0o

Three Minute Song Sampler: http://www.youtube.com/watch?v=WMLNeSbtVN0

Breakfast in America – Sample Full Length Song: http://www.youtube.com/watch?v=tODaH_fGtMY

As the original singer and composer of the Greatest Hits of Supertramp, Roger plays all the favorites in concert - "Give a Little Bit," "Dreamer," "The Logical Song," "Breakfast in America," "Take the Long Way Home," "School," "It's Raining Again," and many more.
Roger Hodgson Show Formats
Roger Hodgson is a compelling, entertaining and inspiring performer. Whether it's a Duo, Band or Orchestra format, his shows offer one of the most distinctive voices in rock history singing some of the most beloved and inspiring songs of our times:

Duo Show – The Logical Song
http://www.youtube.com/watch?v=LHOpYmVcPT0
A unique and intimate show of Roger's treasure chest of songs - and stories of where they came from. Roger's legendary voice, signature keyboard sounds, grand piano, and soaring 12 string guitar, accompanied by multi-instrumentalist Aaron Macdonald, create a concert experience that astounds audiences and promoters alike. These shows effectively and artfully capture the artistic essence of Supertramp and Roger Hodgson as a singer-songwriter. Perfect for a wide range of capacities, venues and demographics, this jewel of a show comes with just a six person travel party and simple rider.

"Seeing Hodgson as a solo artist is every bit as entertaining as it was to see him as part of his former band, Supertramp. Fans expecting anything less than a full-scale night of hits and memories from this charismatic performer need not worry." Long Island, New York's Good Times Magazine

Band Show – It's Raining Again
https://www.youtube.com/watch?v=rHvb1Fq_caQ
Roger is supported by a four-piece band, with stunning musicianship and vocal harmonies. This format provides fans of Supertramp with the band's signature voice singing his biggest hits presented in their original arrangements. The show is sonically impactful in a way that is both timeless and state of the art. (Travel party of ten)

"I'm a huge Supertramp fan. But I have to say, Roger and his band sound as good, if not better than the original. Anyone can play the music, but no one else has the voice. Roger Hodgson is Supertramp - Supertramp is Roger. Nothing more, nothing less." P. S.

Orchestra Show – Fool's Overture
https://www.youtube.com/watch?v=nBefDWSMNaQ
People come from far and wide to experience this musical spectacle. The Orchestra Show adds an emotional and epic quality to the experience of hearing some of the most uplifting songs of our times sung by the man who gave those songs voice and life in the first place. We provide the charts and send them ahead to the orchestra, and once the orchestra is prepared, it just takes one rehearsal to create a spine tingling musical experience.

"Hearing Fool's Overture with an orchestra is the ultimate goosebumps experience." D. S.
Working with Roger Hodgson
Roger is a legendary international artist and seasoned professional who consistently delivers the highest quality and value. Touring with a small travel party, simple rider, multi-lingual, courteous and professional crew, superior musicianship, many promoters and staff comment on how easy Roger and his team are to work with.

Roger is an authentic artist, who sings from his heart (never lip synchs), touching four generations with his music. He is also great with interviews, meet n greets and VIPs. He genuinely loves people and it shows.

"The positive vibes were running high and I left feeling rejuvenated, refreshed, ready to take on life in a whole different way." K.A.

Roger has headlined and co-headlined festivals with audiences from from 2000 to 85,000 all over the globe and has played in many of the world's finest theatres. Whether playing a festival, casino, private event or the Royal Albert Hall, Roger's natural charisma and intimate connection with his audience draw people to come see him again and again.

"My family and I have been seeing Roger for many years because his music has always been an inspiration to us. To hear Dreamer, Give a Little Bit, Logical Song, Fool's Overture from the mastermind behind those songs is something to experience."

C.M.



His typical set is 90-120 minutes, depending on what the promoter and audience want, and includes all the hit songs that audiences want to hear.

People everywhere know Roger's voice and songs because they hear him singing on the radio all over the world. The best way to sell Roger's show is by using his voice – connected with his name - whether on the radio or through audio-video on the internet, in email blasts, TV ads, or programs.


Roger has the support of his label, Universal Music, as well as a dedicated fan base and international community with strong social networking. Roger and his management are very cooperative in supporting all aspects of PR and social media.



Like a fine wine, Roger's signature voice improves with age and sparks the remembrance and nostalgia that takes people right back to their golden days. In addition to being a legendary classic rock artist, he is a current pop artist, drawing a multigenerational audience from young children to 80 year olds.

"As a huge Supertramp fan you brought the memories flooding back of my courtship days of my wife in the mid 70s."

D.M.

Roger Hodgson Info
Roger wrote Supertramp's first hit song, "Dreamer," released on the album Crime of the Century. He helped the band, which he cofounded in 1969, achieve superstardom with well over 60 million album sales.
On the album "Breakfast in America," Roger wrote and composed the title track and two other global hits, "The Logical Song" and "Take the Long Way Home." The album went on to sell well over 20 million copies.


Supertramp's "Live in Paris" DVD, which features Roger singing many of the songs he wrote, was released in 2012 and reached the top of the charts internationally - proof of the current demand to hear these timeless songs.
"This is the real deal: a legendary music man, in brilliant form and shimmering presence, supported by a tight, terrific band. When you can catch a show, go. An evening with Roger Hodgson will raise your standards of concert-going." Huffington Post