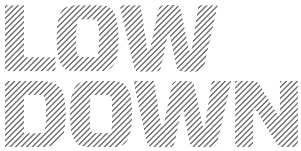 Roger Hodgson,
Liverpool Philharmonic Hall, May 28

Roger Hodgson, the voice of Supertramp, is quite simply one of the finest exponents of his craft to have ever graced the stage of the magnificent Philharmonic Hall. With a laid back ease that is mesmerising, from the opening strains of the sublime Take the Long Way Home to the closing strains of Its Raining Again – a quite appropriate closer in the circumstances, as it goes – Hodgson has the sell out audience in the very palm of his hand and keeps them there as hit after hit is pumped out.

As good as Hodgson is, however, the whole experience is rounded off by a superb backing band who are nigh on faultless in their delivery. This is particularly true of Aaron Macdonald who not only plays keyboards and sax with seemingly consummate ease, there at least a further 10 instruments to his playlist and when Hodgson announces that the man can also speak several languages fluently one realises that envy is a terrible emotion to own.

Dreamer, Hide in your Shell, Lord is it Mine and the exquisite Fool's Overture all mesmerised yet it was Hodgson's solo tune, Death and a Zoo which will live long in the memory. A thought provoking song concerning whether animals in captivity would prefer this to being killed outright, it is the closing section in which Kevin Adamson leaves his place behind the electronic keyboards to take a seat at the onstage Grand Piano that truly sets proceedings alight and so makes the gig more than just a little special, as does Hodgson's version of The Beatles' Across The Universe which quite literally sends shivers down the spine.

Breakfast in America, Give a Little Bit and The Logical Song rekindled memories beautifully and by the gig's end the entire auditorium was on its feet to salute not only one of the greatest songwriters and voices of the twentieth century, but also a band of such highly talented musicians it can only be hoped that it is sooner rather than later that they return to Liverpool and captivate us again.

Chris High

For the original article: thelowdownmagazine.com

Back to top