Roger Hodgson: Den wahren Kern der Songs freigelegt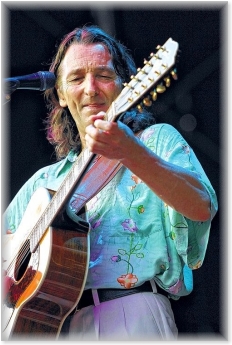 Roger Hodgson hat sich befreit. Befreit von der Last seiner Supertramp-Vergangenheit. Befreit von den Querelen mit Rick Davies rund um eine mögliche Reunion in Originalbesetzung. Auch musikalisch hat der 60-Jährige unnötigen Ballast abgeworfen. Die musikalische Reizüberflutung früherer Tage hat der Dinosaurier des progressiven Pop gegen einen reduzierten, den wahren Kern der Songs freilegenden Sound eingetauscht.
Und was sind das für fantastische Lieder, die Hodgson in Clam im Repertoire hat: "Breakfast In America", "The Logical Song", "Give A Little Bit" oder "Take The Long Way Home". Unter den Solostücken ragt das herzzerreißende "Lovers In The Wind" heraus.
Stimmlich in Hochform und sichtlich bewegt vom Zuspruch des Publikums, befreit der Mann aus Portsmouth seine "Hadern" von jeglicher Patina aus 70er-Jahre-Synthesizern, künstlichem Hall und ähnlichen studiotechnischen Spielereien.
Herz und Hirn
Dieser Abend zwischen schwelgerischem Schwermut und blankpolierter Melancholie zeigt, wie sehr Hodgson den Stil seiner früheren Band prägte, da kann Rick Davies bis heute unter dem Namen "Supertramp" touren. Roger Hodgson war Herz und Hirn von Supertramp. Punkt. Und irgendwie klingt "Support-Act" bei einem Musiker einer solchen Güteklasse fast wie Hohn.
---
Roger Hodgson: Exposing the true essence of the songs
article 07-19-2010 by Lukas Luger
Roger Hodgson has liberated himself. Liberated from the burden of his Supertramp-past. Liberated from the quarrels with Rick Davies regarding a possible original-cast-reunion. Musically there's been a lot of jettisoning as well. The dinosaur of progressive pop has traded in the musical sensory overload from the early days for a reduced sound which lays bare the true essence of the songs.
And the songs which Hodgson's setlist comprises in Clam are absolutely fantastic songs: "Breakfast in America", "The Logical Song", "Give a little Bit" or "Take the Long Way Home". Outstanding amongst the solo songs is the heartbreaking "Lovers in the Wind".
Vocally on top-form and visibly moved by the audience's appreciation, the man from Portsmouth liberates his songs from any 70's-synthesizer-patina, from reverb and similar studio gadgets.
Heart and brain
This night between feastful gloom and polished melancholy shows how much Hogson has shaped the style of his former band and Rick Davies may well be touring to this day using the name "Supertramp". Roger Hodgson was heart and brain of Supertramp. Period. And considering his class, it somehow sounds almost like mockery to entitle him "support-act".