ROGER HODGSON, Philharmonic Hall, Liverpool
29 May 2011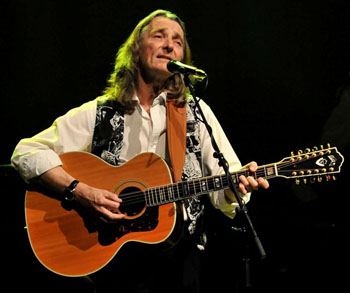 Zoom (Click large image to cancel)

As Roger doesn't get to these shores nearly as often as I would like I always have a huge sense of anticipation and joy when a tour is announced...This time was to be no exception and was to better my already high expectations
And this time round he had a band in tow instead of the multifunctional ever present Aaron MacDonald...This was going to be a special evening...

Roger walked onstage to huge applause and the show kicked off in style with 'Take The Long Way Home'. This was closely followed by 'School', 'In Jeopardy', and 'Hide In Your Shell'. Grown men were openly crying and we were only four songs into the show...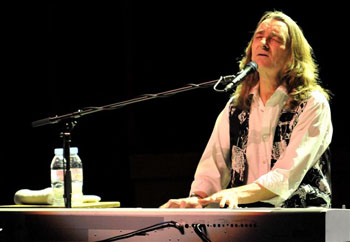 Roger is fortunate to have written so many superb songs over his career that he has an enormous wealth of material to draw from for his shows. We all have personal favourites and I'm so pleased to say he played all but one of mine and that was left out for a very special reason tonight.
Next up we were treated to many more tracks including the sublime 'Along Came Mary', 'Sister Moonshine', and 'Soapbox Opera'. Whilst I have seen and been mesmerised by his last three visits to this country, I was blown away by the rich, full sound that was flowing freely and easily from the stage.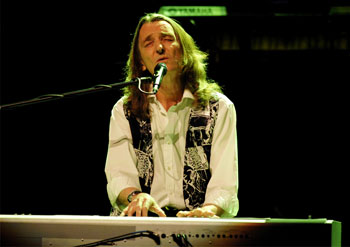 Zoom (Click large image to cancel)
Dare I say that what I heard was even better than the performances on the Supertramp live album Paris (and that's saying something)...The Logical Song closed the first set to huge applause and rambunctious shouting.

Roger opened the second set with 'Child Of Vision' and then came 'Lord Is It Mine' which I think just about every single person in the Hall sang along to and almost drowned him out with their sheer enthusiasm.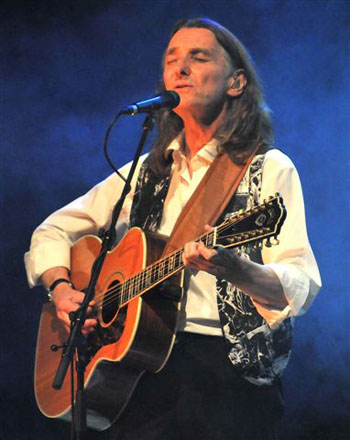 We were soon treated to a real gem...Roger announced that because of his love for The Beatles and in particular John Lennon that he would play 'Across The Universe' The place went nuts, you could feel the whole building shake with the noise being made by the partisan crowd...
Massive chants of "Roger is a Scouser" rang out at the end of the song and I think he was visibly touched by the outpouring of happiness and joy in the full house... 'Dreamer' and 'Fools Overture' closed the set to more thunderous applause.

He came back with a huge smile and sang 'Two Of Us' (this boy had a tear in his eye by now), 'Give A Little Bit' and 'It's Raining Again'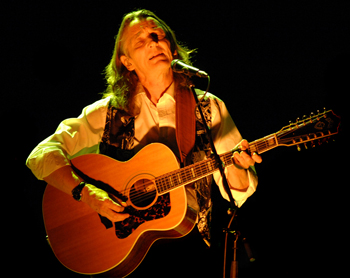 Photo: Steve Goudie
Roger Hodgson was taken to the heart of everyone in the place and every Man, Woman and child went home with a warm glow in their hearts knowing that they had been a part of something exceptional that evening...
Here's hoping Roger returns very, very soon.

Set list: Take The Long Way Home/ School/ In Jeopardy/ Hide in Your Shell/ Lovers in the Wind/ Easy Does It/ Sister Moonshine/ Breakfast in America/ Along Came Mary
Soapbox Opera/ The Logical Song

Child of Vision/ Lord is it Mine/ If Everyone Was Listening/ Across the Universe/ Know Who You Are/ Donít Leave Me Now/ Dreamer/ Foolís Overture
Encores: Two of Us/ Give a Little Bit/ Itís Raining Again

Review and photos by Lee Millward (except where indicated)